Story
Spotlight - Stakeholder Engagement & Partnerships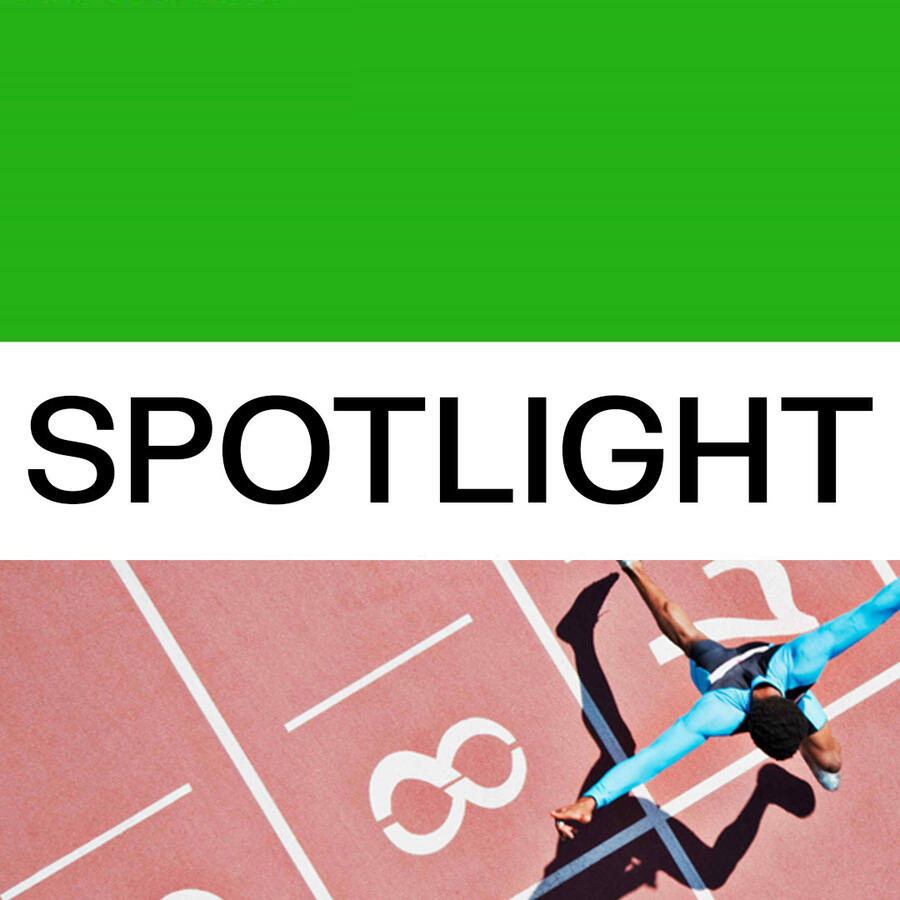 In this latest edition of 'Spotlight', which keeps stakeholders up to date on the activities being carried out by the World Anti-Doping Agency (WADA) team and its partners, we look at how WADA is strengthening its relationships with stakeholders worldwide. This and previous 'Spotlight' features are available here. 
With an eye to engaging WADA's stakeholders in a planned, coherent and targeted manner, the Agency established a new Impact Area in July 2020 called Stakeholder Engagement & Partnerships (SEP), with the ultimate goal of encouraging cooperation and trust within the global anti-doping community. SEP coordinates the representation of WADA within the anti-doping community and manages key political relationships, external partnerships and coordination of funding efforts.
Stemming from the agency's 2020-2024 Strategic Plan, and in particular, the 'Collaborate and Unite' priority, the Impact Area is tasked with:
coordinating stakeholder engagement activities;

ensuring a coherent and common approach with all stakeholders;

developing strategic partnerships; and

coordinating the funding strategy and fund-raising efforts.
Despite still being in its early stages, it is already abundantly clear that SEP's work is integral to the Agency, organizing ministerial meetings, maintaining on-going contact with WADA stakeholders and establishing new partnerships as well as spearheading the development of a public and private fund-raising strategy.
STAKEHOLDER ENGAGEMENT
Bilateral Meetings with WADA Leadership
Led by WADA's Senior Director of SEP, René Bouchard, and supported by WADA's Regional Offices, the Impact Area has been particularly productive in terms of organizing bilateral meetings between Government officials across the globe and WADA Leadership, including President Witold Bańka, Vice-President Yang Yang and Director General Olivier Niggli.
WADA Leadership's frequent meetings with Ministers of Sport and other Public Authority representatives are essential for the Agency to learn more about anti-doping issues in different parts of the world; help develop closer relationships with key partners; share WADA's priorities; and, reiterate the importance of protecting clean sport.
The feedback from these meetings has been very positive, with stakeholders expressing their appreciation for the direct contact with WADA Leadership and their desire to strengthen engagement, cooperation and coordination at the highest levels.
"Essentially, our work is to ensure a certain level of coherence in how WADA interacts with our stakeholders," Bouchard says of SEP. "It's about collaboration with the stakeholders and leveraging the impact we can have together on the anti-doping system. It's about joining forces, interacting, engaging and keeping ourselves close to the action in terms of the messages that we want to communicate. It is also about keeping our ear to the ground to know the concerns and expectations from our stakeholders to allow us to react more quickly than we would if we were absent from that environment."
Regional Forums
In addition to bilateral meetings, WADA also organizes multilateral forums with Public Authority representatives. The forums have been attended by the WADA President, Vice-President and Director General and allow for the exchange of views with ministerial and senior official representatives. Since SEP's inception in July 2020, WADA has held multilateral forums with Public Authorities from over 60 countries across Africa, Asia and the Americas.
In January 2023, we were in Kingston, Jamaica, and called on Ministers of Sport and other Government representatives from countries across the Caribbean to collaborate more to strengthen anti-doping in the region.
PARTNERSHIPS 
The capacity for and impact of WADA's engagement is also amplified through collaboration with a range of Intergovernmental Institutions, including the:
African Union (AU);

Association of Southeast Asian Nations (ASEAN);

Commonwealth Games Federation (CGF);

Conference of the Ministers of Youth and Sport of French Speaking countries (CONFEJES);

American Sports Council (CADE);

Council of Europe (CoE);

European Union (EU);

Organization for Economic Co-operation and Development (OECD);

United Nations Educational, Scientific and Cultural Organization (UNESCO);

United Nations Office on Drugs and Crime (UNODC); and

World Health Organization (WHO).
These collaboration projects have been particularly fruitful, with many leading to the signing of partnership agreements; notably with ASEAN, CGF, CONFEJES, the Council of Europe, UNESCO, UNODC and the OECD.
Bouchard explains: "Through formal partnerships, we become more consistent around the world and activate cooperation more efficiently. What is needed in each region? How can we improve compliance, research or capacity building together?"
In July 2022, we signed a memorandum of understanding with the Commonwealth Games Federation to collaborate on a range of anti-doping program development activities. Featured left to right: WADA President Witold Bańka and CGF President Dame Louise Martin DBE
SPORT MOVEMENT
WADA also works hand in hand with the various bodies that regulate and promote sports around the world. The main constituents of the Sport Movement are the International Olympic Committee (IOC), the International Paralympic Committee (IPC), International Federations (IFs), National Olympic Committees (NOCs), National Paralympic Committees (NPCs) and Major Event Organizations (MEOs).
Sport Movement Relations
WADA's collaboration with these organizations is mainly conducted through its Sport Movement Relations Department based at the Agency's Europe Office in Lausanne, Switzerland – the city that is also home to the IOC and many IFs. WADA supports more than 120 such organizations, which have diverse sets of anti-doping expertise and resources, by establishing and maintaining good communications and mutually beneficial relationships with their leadership and operational contacts.
Bilateral Meetings with WADA Leadership and Sport Movement Forums
Much like its interactions with Public Authorities, WADA Leadership also holds frequent meetings with sports leaders around the world, which are vital for WADA to understand the realities facing different sports organizations; to share WADA's priorities; and, to agree on the necessity to work together to strengthen the global anti-doping system.
Likewise, WADA Leadership has also participated in numerous Sport Movement forums, including interventions by the WADA President at IOC Sessions, Olympic Summits, and the General Assemblies of the Association of National Olympic Committees (ANOC) and Association of Summer Olympic International Federations (ASOIF), among others.  Additionally, WADA Leadership has attended Olympic and Paralympic Games, various World Championships and numerous other major sporting events.
In July 2022, WADA leadership held productive meetings in Washington DC with U.S. partners.
NEW HORIZONS
Bouchard believes the global anti-doping movement is entering a "new era of collaboration" that will see greater cooperation between all parties on the ground to ensure the greatest mutual returns.
Research Partnerships 
One avenue SEP believes is ripe for such collaboration is with entities already carrying out research in areas of shared interest with WADA. In addition to allowing the Agency to pool resources, knowledge and best practices, such partnerships would also facilitate the introduction of scientists working in the same fields and allow us to multiply our capacity in the different areas. One example is the successful collaboration between WADA and the Fonds de Recherche du Quebec—first established in 2018 and renewed in 2022—which has ensured that more than CAD 2 million be dedicated to anti-doping research, in particular on the use of artificial intelligence and the development of biomarkers of doping.
Private Funding
Another SEP initiative with the potential to have a significant and long-term impact for WADA is the development of new funding streams to complement WADA's annual budget of USD 49.6 million (2023).
WADA's mandate has grown and continues to do so, requiring significant investment in areas such as education, intelligence & investigations, compliance, governance reform and more. Such growth was made possible by the 8% annual budgetary increase from Public Authorities and the Sport Movement for the 2018-2022 period and by additional contributions. Unfortunately, the Agency's ever-expanding mandate has resulted in funding being redirected from key activities such as scientific research and, ultimately, has generated a greater financial demand than what Governments and the Sport Movement can be expected to shoulder.
"We are grateful for our annual contributions from Public Authorities that are matched by the Sport Movement," says Bouchard, "and more generally for their financial commitment to the fight against doping in sport. However, we believe that much more must be done; and that, Public Authorities and the Sport Movement should not bear that financial weight alone. As such, we have developed a private funding strategy and are seeking financial partners at the global, continental and national levels that will allow us to go much further than we currently can to deliver on our global collaborative mission for doping-free sport."
We believe that there are many socially responsible organizations that would have an interest in investing in the integrity of sport. By partnering with a limited number of leading organizations, we will be able to increase our ability to promote health, equality and fairness; and, to oversee, implement and harmonize the global anti-doping system.
"We will see what happens, but I can say for certain that the effort we are putting in is much greater than that of the past," concludes Bouchard. "While it still requires significant effort, I am optimistic about the eventual outcome."
The first sponsorship agreement was signed in April 2022 with the Africa-based broadcaster SuperSport.