Releases
WADA President delivers update on Agency's activities to 141st IOC Session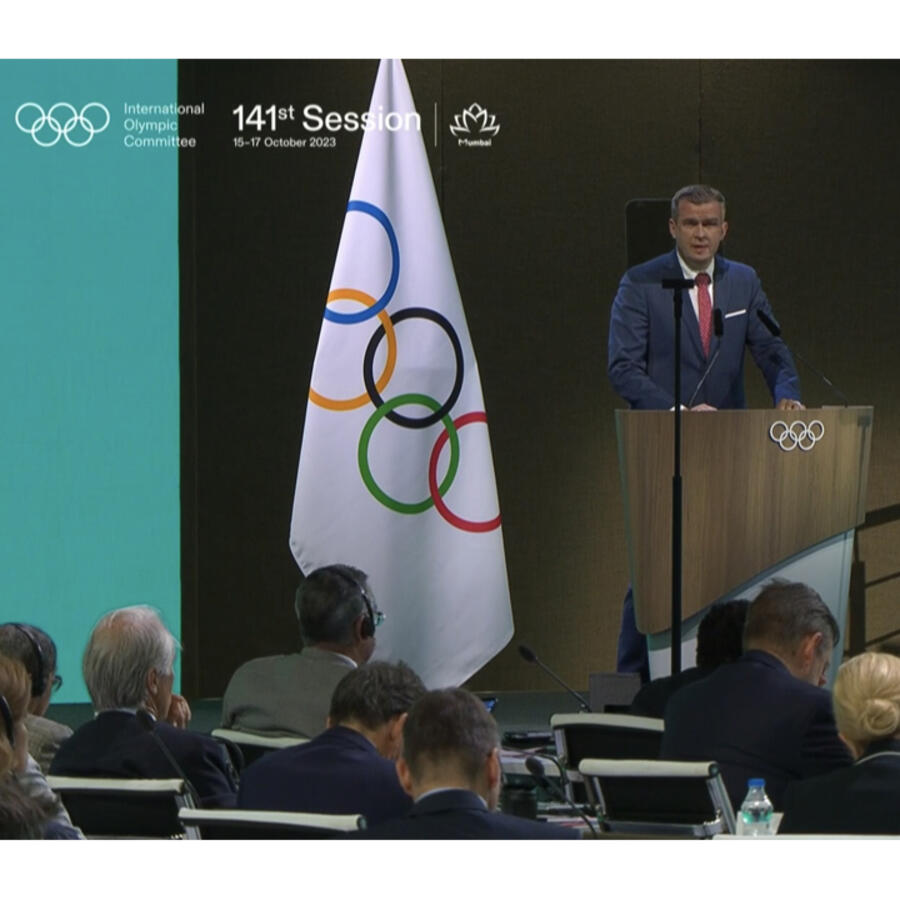 Yesterday, the World Anti-Doping Agency's (WADA's) President, Witold Bańka, delivered a speech to the 141st International Olympic Committee (IOC) Session, held in Mumbai, India. Mr. Bańka updated IOC members on WADA's activities, in particular as they relate to preparations for the 2024 Paris Summer Olympic and Paralympic Games (Paris 2024). 
Addressing IOC members, Mr. Bańka's speech focused on the strong work of the Agency's independent Intelligence and Investigations (I&I) department and the success of the I&I Capability and Capacity Building project in Europe – notably with regards to its upcoming expansion into Asia with the help of INTERPOL. 
WADA's President said: "It has been a busy time for WADA's independent Intelligence and Investigations Department. Over the past year or so, we have been bringing together anti-doping experts from National Anti-Doping Organizations and law enforcement agencies in Europe to provide training, build relationships, to identify synergies and, above all, to work together in the fight against doping in sport. 
"This pilot project is co-funded by the European Union and has surpassed even our most optimistic expectations. Thanks to this initiative, National Anti-Doping Organizations have been working with law enforcement and WADA on no fewer than 21 investigations. I am proud to say that, as a direct result of this joint effort, we have already dismantled several illicit steroid laboratories, seized significant amounts of performance enhancing drugs, and many arrests have been made by police. 
"Due to its success, WADA I&I has decided to expand this project worldwide and establish a Global Anti-Doping Intelligence and Investigations Network. This will be done region by region and the next phase of the project will be here in Asia, which will start in 2025. We have just received confirmation that INTERPOL will partner with us on this expansion into Asia and beyond." 
Additionally, Mr. Bańka took the opportunity to talk about WADA's latest source of private funding through its five-year partnership agreement with global technology firm Sword Group, the Agency's first ever global partner. 
He said: "The agreement with Sword is a historic moment for WADA. It is a direct result of our commitment to bring in private funding to complement our traditional budget. We are confident that we will succeed in attracting other organizations wanting to invest in the integrity of sport, which will strengthen our ability to ensure a harmonized, coordinated and effective anti-doping system for athletes worldwide." 
Among other anti-doping topics, Mr. Bańka also highlighted WADA's collaboration with the IOC, the International Testing Agency and the International Paralympic Committee in launching a new education course for athletes and coaches aiming to attend the Paris 2024 Games.