Releases
WADA launches new e-learning course for athletes and coaches aiming to attend the Olympic Games Paris 2024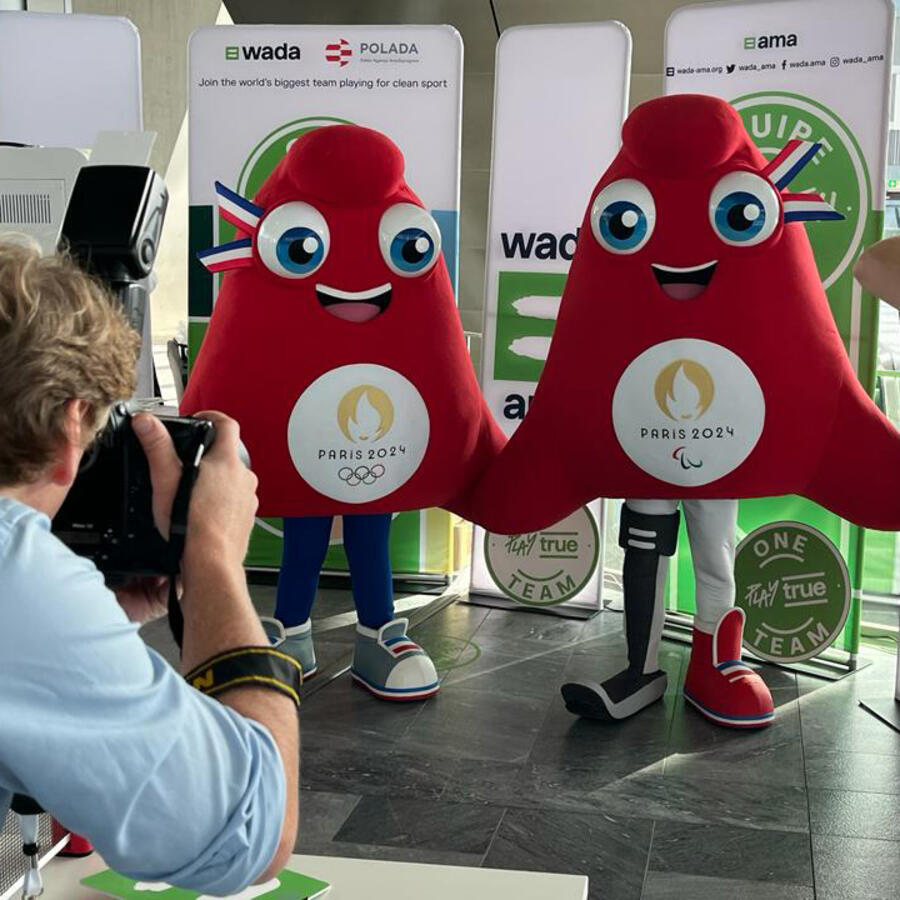 The World Anti-Doping Agency (WADA) is pleased to announce the launch of a new education course for athletes and coaches aiming to attend the Olympic Games Paris 2024, on its Anti-Doping Education and Learning Platform (ADEL). 'ADEL for Paris 2024 Olympic Games,' which was developed by WADA in collaboration with the International Olympic Committee (IOC) and the International Testing Agency (ITA), is available in English and French and will soon be available in Spanish. 
Similar to the pre-Games education courses previously made available for the Olympic Games in Tokyo (2020) and Beijing (2022), athletes and coaches taking this latest course will gain an understanding of the Paris 2024 anti-doping rules, procedures, and requirements – including information regarding the 2024 Prohibited List, how to check medications and apply for a Therapeutic Use Exemption (TUE), how to provide whereabouts information, and explanations of the athletes' rights and responsibilities during the testing process.  
The course will also allow athletes and coaches to identify key information, such as important dates that they need to be aware of, as well as what the doping control process will look like during the Games and how organizations other than their National Anti-Doping Organization and/or International Federation will be involved.  
WADA Senior Manager of Education, Katrien Daelman, said: "WADA is proud to launch 'ADEL for Paris 2024 Olympics,' which will enable Anti-Doping Organizations (ADOs) to help prepare their national team athletes and coaches on all things anti-doping at the Games. WADA, the IOC, and the ITA are committed to collaborating with one another to educate and support athletes and their coaches in the build-up to the Games and strongly encourage all ADOs sending athletes to the Paris Games to use this course."  
IOC Medical and Scientific Director, Dr Richard Budgett, said: "The anti-doping program at the Olympic Games is a strong partnership that exists to protect the participating athletes and the integrity of the Games. The IOC, therefore, is pleased to support this new e-learning course, as it will greatly help the athletes and their entourage to be fully informed on all anti-doping matters that are particular to the Olympic Games Paris 2024." 
Mairi Irvine, ITA Education Manager, underlined the importance of athlete education, stating, "The ITA is leading an independent anti-doping program for Paris 2024 on behalf of the IOC, overseeing clean sport operations at the Games. Ensuring athletes and their entourage are educated and comprehend their anti-doping roles and responsibilities is paramount and the best way to protect themselves from doping. We are proud to have collaborated with WADA and the IOC on this course, which is now accessible to all." 
Completion of this course, which includes a certificate for those who achieve a score of 80% or higher, is highly recommended. WADA, the IOC and the ITA strongly encourage all National Olympic Committees to work closely with their National or Regional Anti-Doping Organizations and their National Federations to ensure athletes and coaches are properly educated before the Games – a principle that is reinforced by the International Standard for Education. Please note that ADOs wishing to translate the course into languages other than English, French or Spanish are kindly asked to submit a request to the ADEL team.