Releases
WADA partners with the South African Institute for Drug-Free Sport to deliver athlete-centered education workshop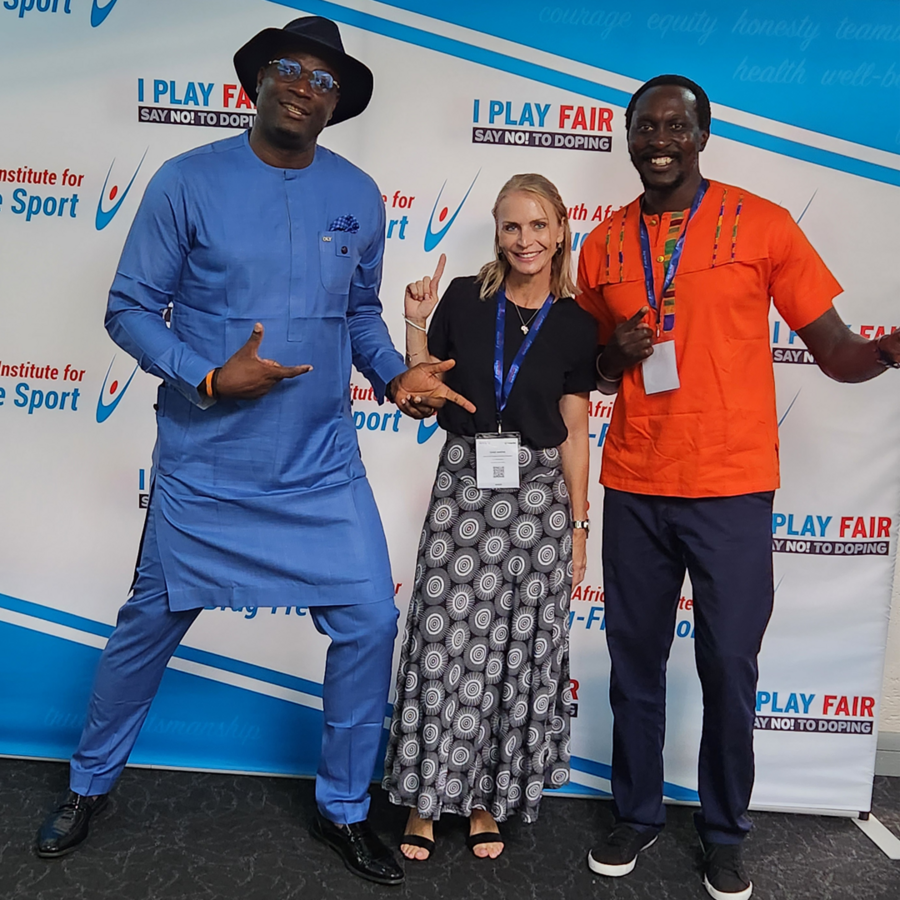 This week, the World Anti-Doping Agency (WADA) partnered with the South African Institute for Drug-Free Sport (SAIDS) for the 2023 African Anti-Doping Education Workshop in Johannesburg, South Africa.
The two-day workshop, which concluded yesterday, brought together anti-doping and sport stakeholders from around the continent focused on advancing and adapting clean sport education in Africa bearing in mind regional cultures, traditions and customs while all the time putting athletes at the center.
Also present were representatives from African broadcaster SuperSport, who were on hand to capture moments from the workshop, which it will then showcase on its various platforms. Through its role as a continental sponsor of WADA, SuperSport is providing direct funding and in-kind value for the purposes of promoting and coordinating the protection of clean sport.
Director of WADA's Africa Office, Rodney Swigelaar, said: "It was wonderful to have had the opportunity to convene representatives from more than 30 African countries to discuss anti-doping education and how we can better serve athletes and other stakeholders in this important area. With our partners at SAIDS and SuperSport, we were able to unpack the challenges the region faces in making anti-doping education and information-sharing relevant, robust and fit for purpose."
Representatives from WADA's Africa Office, NADO/RADO Relations Department and Education Department were on-site participating in and helping to moderate the workshop. The WADA contingent also comprised:
Kady Kanouté Tounkara (Mali), Chair of WADA Education Committee

Gaby Ahrens (Namibia), Member of WADA Athlete Council

Humphrey Kayange (Kenya), Member of WADA Athlete Council

Olumide Oyedeji (Nigeria), Member of WADA Athlete Council
Ms. Kanouté Tounkara said: "It was inspiring to watch African athletes and sport stakeholders come together to discuss the importance of anti-doping education. It is essential that we continue to emphasize the significance of education among the current and future generations of African athletes and their support personnel. We must continue to engage with young athletes and equip them with the knowledge and tools they need to compete clean throughout their careers. The combined efforts from WADA, SAIDS and SuperSport to inform and support anti-doping initiatives in the region are crucial to protecting clean sport and ensuring a level playing field for those competing today, and in the years to come."
The topics discussed during the workshop sessions included:
The requirements of the

International Standard for Education

and an overview of the existing anti-doping programs in Africa;

Integrating African heritage and culture into educational programs;

Athlete engagement programs, including the role of athlete representatives and support personnel;

The role of social media campaigns to promote fair play values; and

The role of social research programs in unearthing potential future initiatives with the goal of delivering exciting and innovative anti-doping education programs.
SAIDS Chief Executive Officer, Khalid Galant, said: "I am pleased with the outcomes of this week's workshop. It is important to assess and discuss anti-doping topics in an African context, and the discourse that took place throughout the workshop was informative and thought-provoking. We look forward to continuing to work collaboratively alongside WADA and other partners to continue to raise awareness about resources that are available to athletes throughout the region."