Releases
WADA Leadership meet with global Sport Movement leaders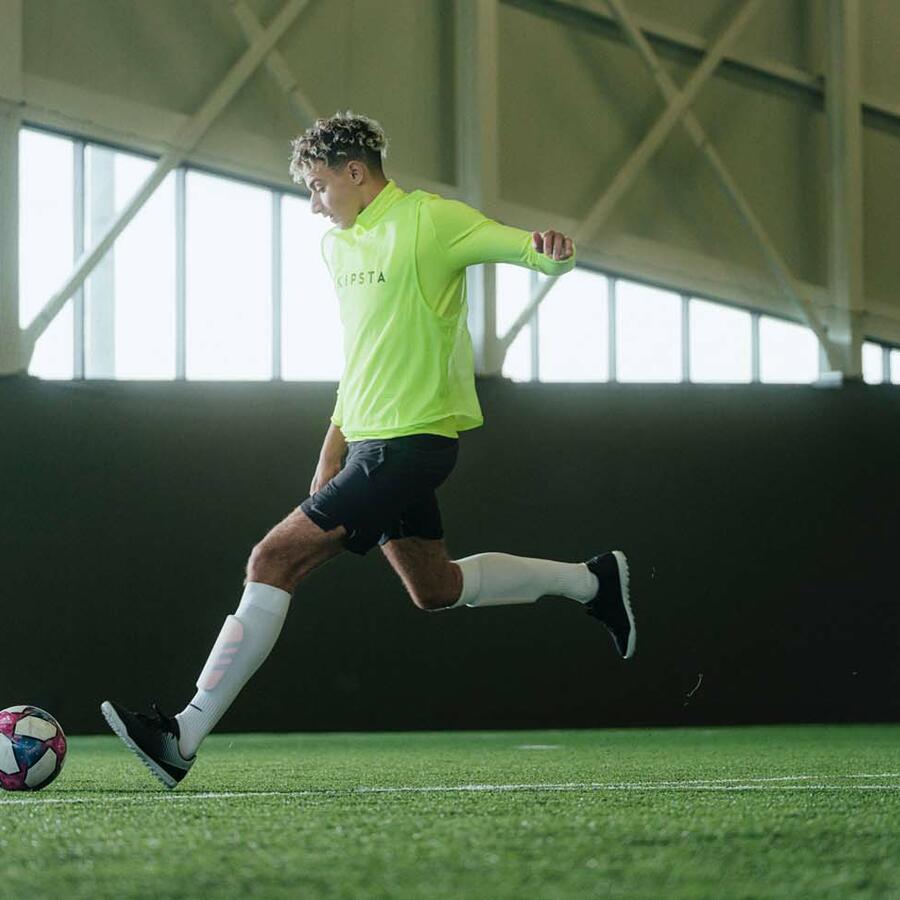 As part of the World Anti-Doping Agency (WADA)'s strategic priority to collaborate and unite with its stakeholders, members of the Agency's leadership, including President Witold Bańka and Director General Olivier Niggli, have continued to focus on meeting with members of the anti-doping community, both virtually and in-person. In addition to the constructive meetings held with Athletes, National Anti-Doping Organizations (NADOs) and Public Authority Representatives, they have also met with a significant number of Sport Movement leaders – another key group in the global anti-doping system. The upcoming 2022 Olympic and Paralympic Winter Games in Beijing and the International Olympic Committee (IOC) Session to be held on 3 February will be additional occasions to further nurture relationships with this community.
There are currently over 300 Sport Movement Signatories to the World Anti-Doping Code. These Signatories range from small International Federations (IFs) with less than five staff, to large, multi-million-dollar sporting powerhouses. Therefore, the different realities facing each organization vary significantly. Nevertheless, every organization plays an important role in the global anti-doping system, and it is vital that each operate at the high standards set by WADA.
Mr. Bańka said: "The Sport Movement is a key stakeholder in the global anti-doping community. Therefore, it is vital that WADA, as the global regulator for anti-doping, meets regularly with sports leaders representing every level of sport and event to ensure that we unite forces to further strengthen the global anti-doping system. It is only by working collaboratively towards a united goal that we can achieve WADA's vision of providing a world where clean athletes can compete in a doping-free environment."
Some of the main topics discussed during every meeting include each organization's unique challenges, WADA's Strategic Plan and its goal of being more athlete-centered – an objective that sports organizations can most directly contribute to – and more generally, the importance of ongoing collaboration between the Sport Movement, Public Authorities and other stakeholders.
These meetings have been greatly appreciated by participants, with positive feedback having been received from several of the sport movement leaders that participated in recent months.
President of the International Biathlon Union (IBU), Olle Dahlin said: "The International Biathlon Union and the Biathlon Integrity Unit appreciate the constructive exchange with WADA at the highest level and WADA's ongoing leadership in protecting clean athletes. The Biathlon Integrity Unit is undertaking significant efforts to develop intelligence across our sport, and the dialogue with WADA is critical in enabling them to deploy their sample collection and testing resources with greater effectiveness. We look forward to continuing our close partnership with WADA, working with them to enhance capabilities, through the development of tactics and procedures, which maximise our capacity to prevent and detect doping within sport. We also thank WADA for their close cooperation during our review of the Moscow Laboratory LIMS data and for their support to date."
World Athletics president Sebastian Coe said: "The fight for clean sport remains the highest priority for World Athletics and, in order to protect the integrity of competition, we need all of the key stakeholders working together. That's why it is so important to have regular meetings with the World Anti-Doping Agency and its president Witold Bańka to make sure that we are fully aligned in our approach. We both agree on the need to engage governments and work collaboratively across all of our service deliveries to maximise the effectiveness of our anti-doping programmes, and we look forward to continuing this dialogue in the coming years."
Andrew Parsons, President of the International Paralympic Committee (IPC), said: "It is important that Paralympic sport does everything it can to fight the scourge of doping. Important in our armoury is education, and we have been working closely with WADA to have more and better conversations not only with our athletes, but their coaches and National Paralympic Committees too. We partnered with WADA before Tokyo and Beijing on anti-doping e-learning courses that thousands of athletes have completed. It also important that we are educating those in testing too as to the specifics of testing athletes with a disability. That's why we built on WADA's own Doping Control Guidelines to develop and publish our own Doping Control Guide for Testing Athletes in Para Sport ahead of Tokyo. By working together, we can improve standards and we were pleased to that the Independent Observer Team in Tokyo commended the IPC for its commitment to clean sport and for the high standards of its anti-doping policies and procedures.  That's a validation of the progress of the teamwork between the IPC and WADA."
David Lappartient, the President of the Union Cycliste Internationale (UCI) and representative of the Association of Summer Olympic International Federations (ASOIF) on WADA's Foundation Board, said: "The UCI is among the leaders in the fight against doping in sport. It is among our Federation's priorities to protect clean athletes and ensure fair competitions. In a world where doping knows no boundaries, either geographic or between sports, the collaboration between anti-doping organizations and with public authorities, is a key element for reinforcing the protection of clean athletes. WADA's role is crucial in this respect, and we are pleased to be able to count on WADA and its President Witold Bańka as partners."
Since these meetings began, WADA's President and Director General have met with representatives from numerous Federations and Major Event Organizers, including the International Olympic Committee, the International Paralympic Committee, the Association of National Olympic Committees, the Association of IOC Recognized International Sport Federations, the UCI, World Athletics, the IBU, the Association of Summer Olympic International Federations, World Rowing, the Fédération Internationale de Football Association (FIFA), the Fédération Équestre Internationale, and many others.
Find out more about the Sport Movement representatives on WADA's Executive Committee and Foundation Board on WADA's website.