Releases
WADA Athlete Committee discusses Anti-Doping Ombuds initiative and other key issues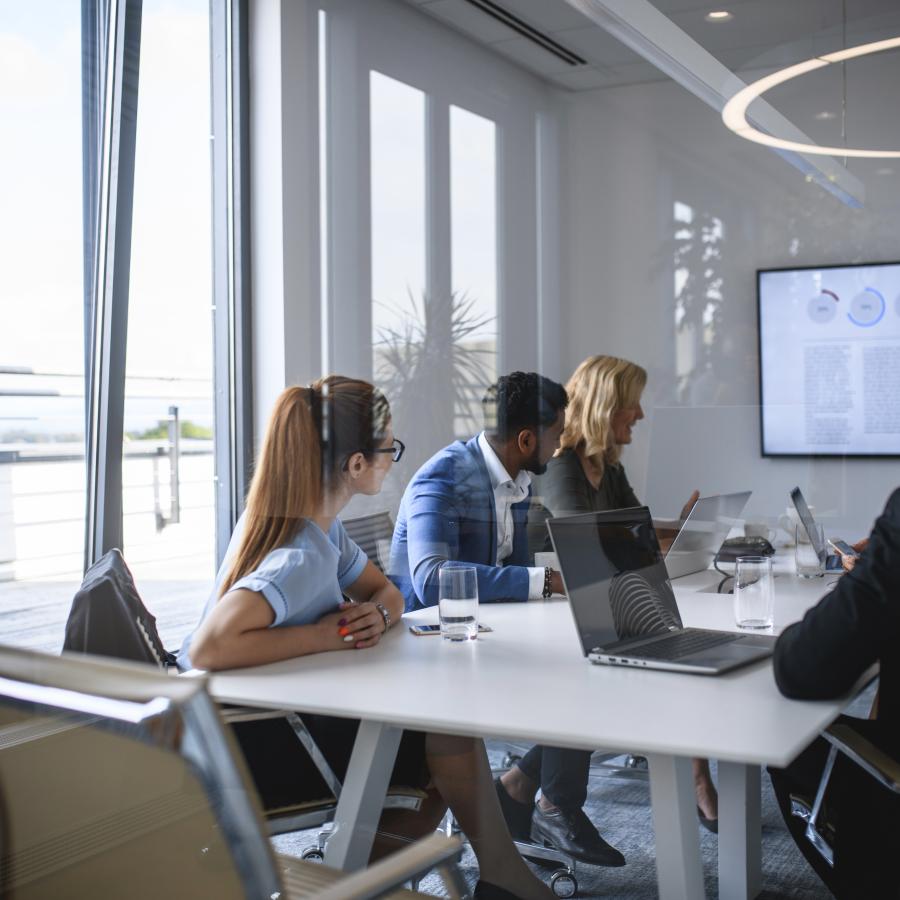 On 6 and 7 October, the World Anti-Doping Agency's (WADA's) Athlete Committee held its second meeting of 2021 via video call. The meeting was presided by Committee Chair, Ben Sandford.
The Athlete Committee began the two-day meeting by welcoming Mr. Humphrey Kayange of Kenya and Ms. Astrid Uhrenholdt Jacobsen of Norway – two new members of the International Olympic Committee's (IOC's) Athlete Commission – as new Committee members (see biographical notes below). They replace outgoing members Ms. Danka Bartekova of Slovakia and Ms. Kirsty Coventry of Zimbabwe.
Among other topics, on Day 1, Athlete Committee members reviewed the outcomes of WADA's 14 September 2021 Executive Committee meeting; heard from members Jeff Porter, Chelsey Gotell and Emma Terho who shared their perspectives on anti-doping during the Tokyo 2020 Olympic and Paralympic Games based on their having been present; and, discussed substances of abuse, and cannabis in particular, that the Committee continues to follow closely with interest. In addition, the Athlete Representation Working Group, which is made up of Committee members, provided an update on their work; after which, members discussed a possible representation model with a view to the Committee transforming from an advisory body to a more representative body.
On Day 2, Athlete Committee members shifted their focus to discussions on the Athletes' Anti-Doping Ombuds proposal; human rights within anti-doping; as well as, planning for future athlete-focused webinars and strategic plans for the Committee. The Athletes' Anti-Doping Ombuds proposal is a major undertaking for the Committee. It seeks to establish a neutral or impartial dispute resolution practice whose major function will be to provide confidential and informal assistance to athletes bound by anti-doping rules under the World Anti-Doping Code.
WADA Athlete Committee Chair, Ben Sandford, said: "It was a very productive Athlete Committee meeting. I am particularly grateful to all members for their support of the Ombuds proposal, which is an ambitious undertaking and one that has enormous potential to support athletes worldwide. Our efforts to agree on proposals to make the Committee more representative continue to be a challenge, but it has also been good to have such in-depth discussions from different points of view."
Established in 2005, the purpose of WADA's Athlete Committee is to provide an athlete perspective to WADA Management, WADA's Executive Committee and Foundation Board on all relevant anti-doping matters; and, to represent the views and rights of athletes as it relates to anti-doping. Find out more about the Athlete Committee on WADA's website.
BIOGRAPHICAL NOTES
Humphrey Kayange (Kenya)
Olympian in Rugby Sevens (2016)

Champions (Kenya) of the 2016 Singapore Sevens of the 2015-2016 World Rugby Sevens Series

Competed in World Rugby Sevens Series (2005-2016)

IOC Athletes Commission Member

IOC Member
Astrid UHRENHOLDT JACOBSEN (Norway)
Three-time Olympian in Cross-Country Skiing (2018, 2014, 2010)

Gold Medalist 4x5 kilometer relay (2018)

World Ski Championships Gold Medalist (2017, 2015, 2007); Silver Medalist (2019, 2015); Bronze Medalist (2x) (2017, 2007) (1x) (2011)

Chair of Athletes Commission of Norway

Member of the Board of the Norwegian Olympic and Paralympic Committee and Confederation of Sports (NIF)

Member of the Athletes Whereabouts Commission, Anti-Doping Norway

IOC Athletes Commission Member

IOC Member