Releases
Tributes pour in for retiring WADA Board member and Founding President Richard Pound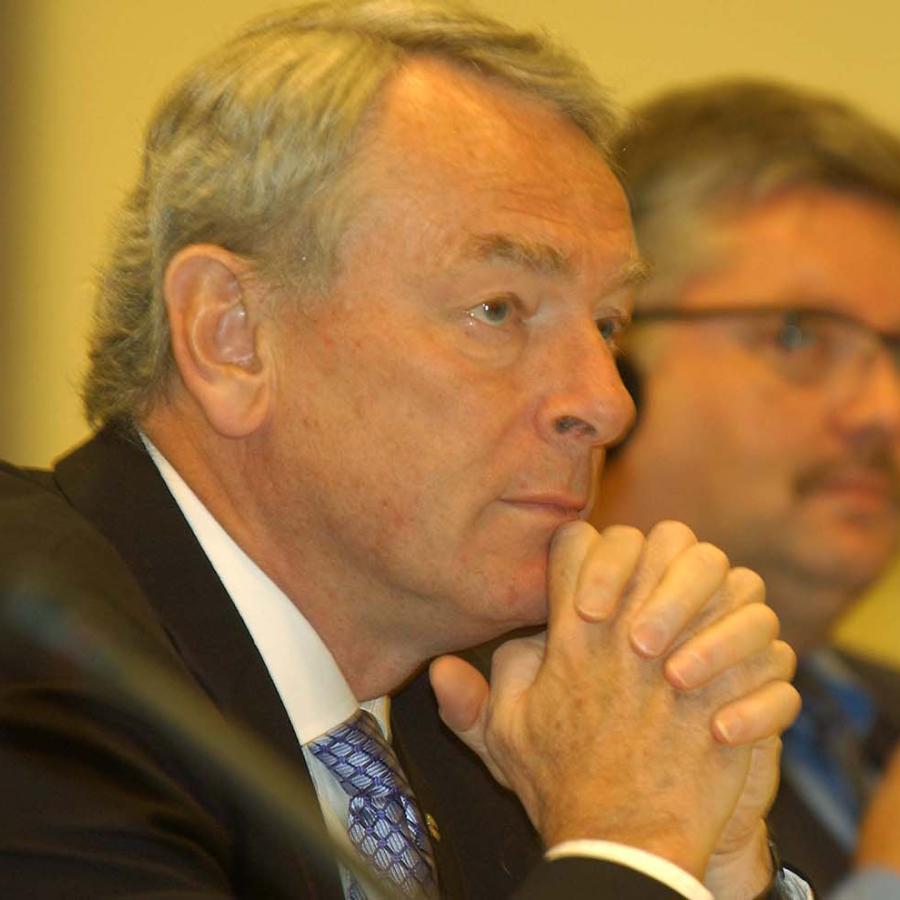 On 31 December 2020, the World Anti-Doping Agency's (WADA's) Founding President and longstanding advocate for clean sport, Richard Pound, came to the end of his final term on WADA's Foundation Board (Board), having served the Agency with distinction in various capacities since its inception in 1999.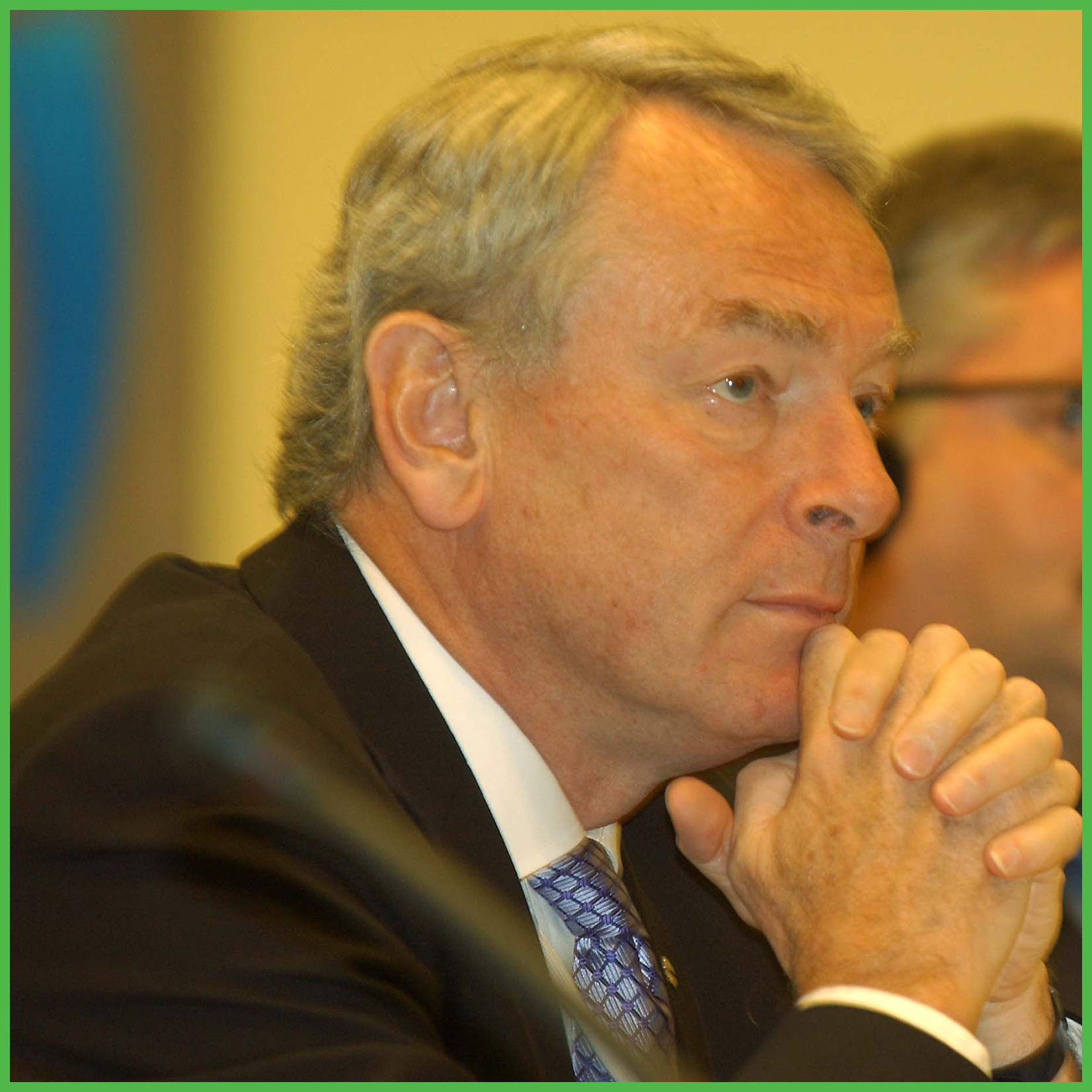 The positive contribution made by Mr. Pound to the world of sport in general and anti-doping in particular cannot be overstated. A lawyer by profession, he was instrumental in the establishment of WADA nearly 22 years ago, serving for almost nine years as the Agency's first President. In that time, and against the odds, he oversaw the drafting and implementation of the World Anti-Doping Code (Code) which, for the first time, managed to harmonize the rules across sports and nations of the world. In what was a stellar athletic and sports administration career, that remains perhaps one of his greatest achievements.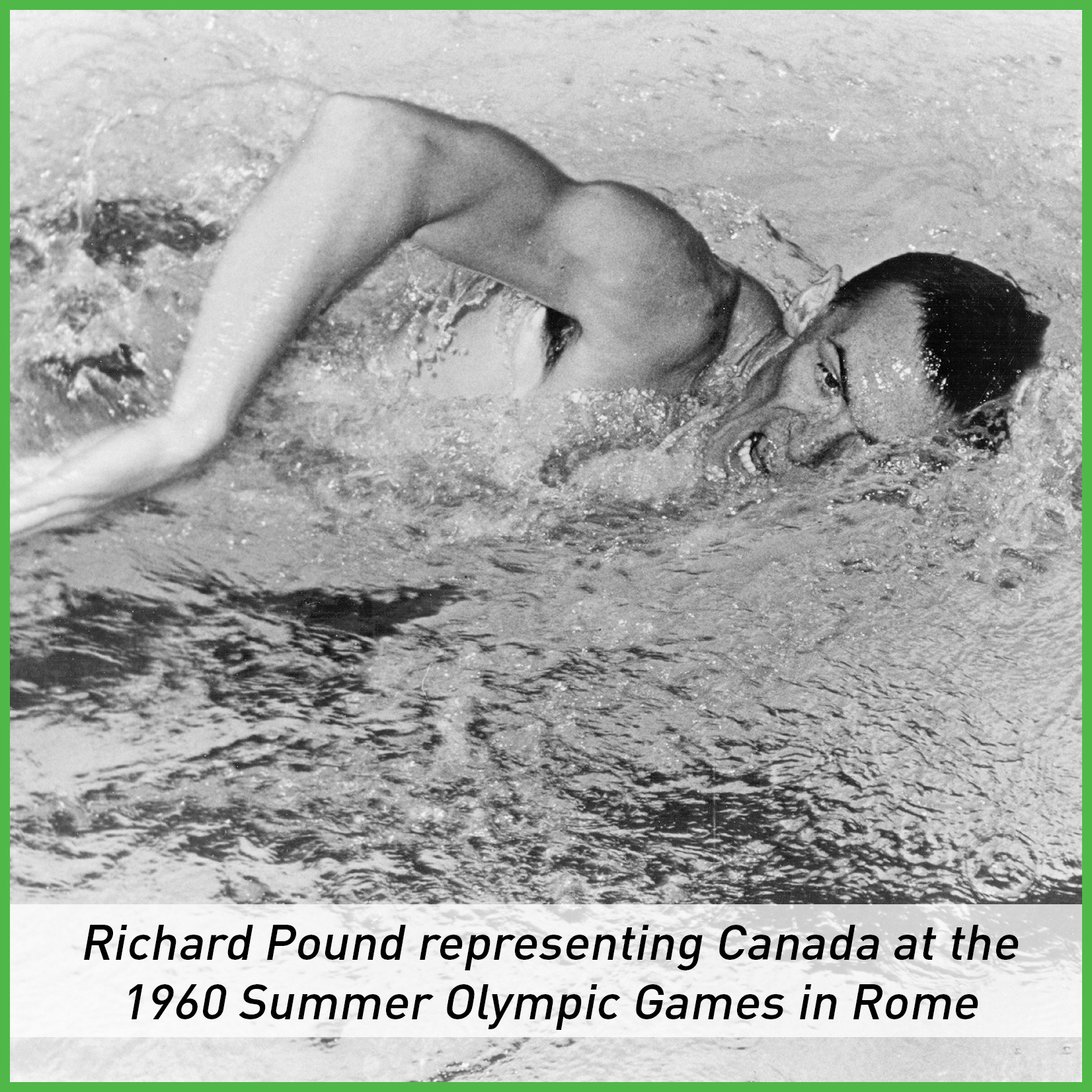 A swimmer, who represented his native Canada at the 1960 Olympic Games in Rome, Italy, and won four medals at the 1962 Commonwealth Games in Perth, Australia, Mr. Pound applied the same commitment and will to win when it came to protecting clean sport. With integrity, honesty and an unparalleled knowledge of the subject, Mr. Pound navigated this complex and often difficult world, putting WADA on a firm footing in the early years and helping to strengthen the global anti-doping system thereafter.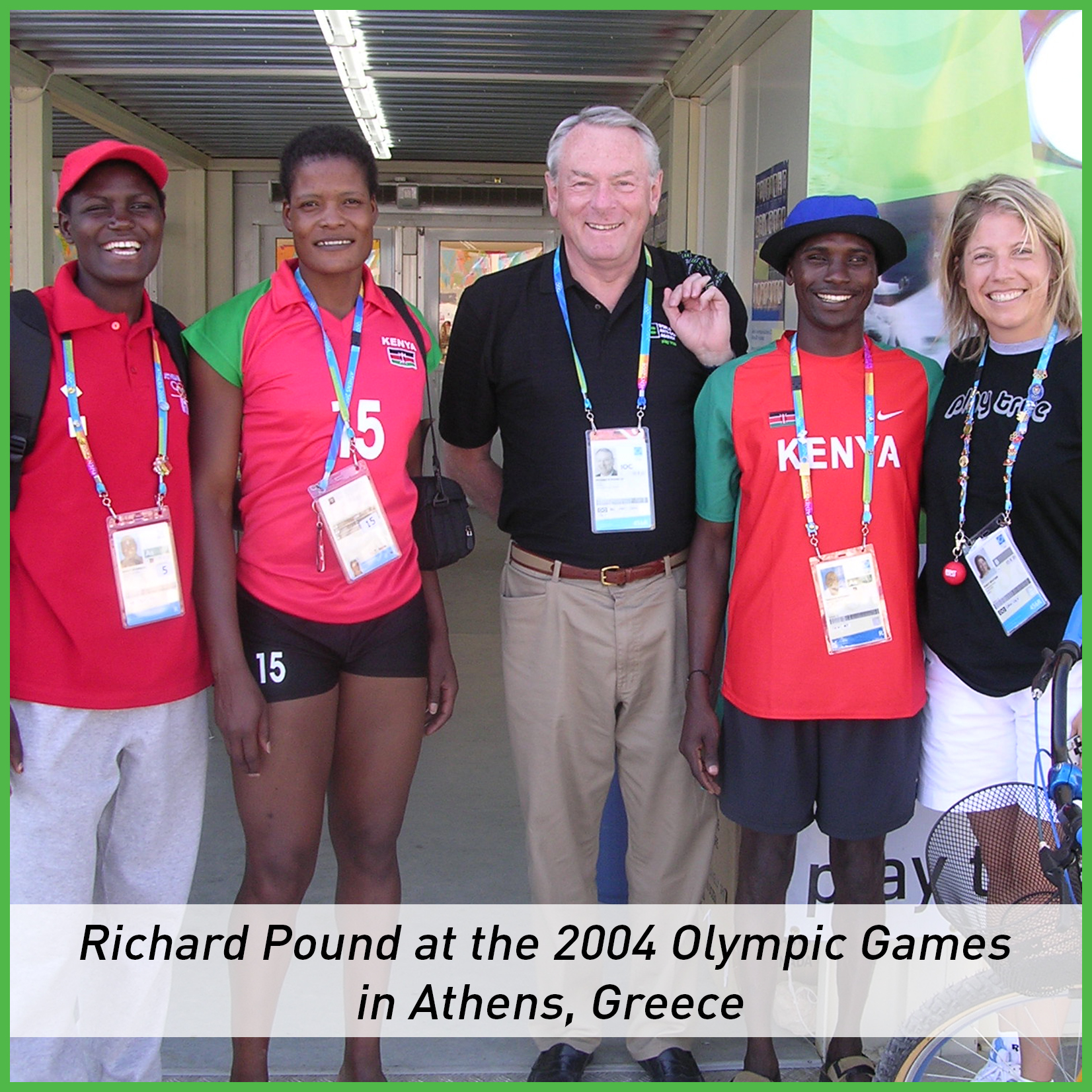 Even after concluding his term as President at the end of 2007, Mr. Pound, who is today the longest-standing active member of the International Olympic Committee (IOC), remained closely involved in WADA, continuing to serve on the Board and then, in 2015, leading a ground-breaking investigation that uncovered the details of an institutionalized doping scheme within Russian athletics, and led to the Russian Anti-Doping Agency being declared non-compliant with the Code.
On the occasion of his retirement from WADA's Board, a number of leaders from the worlds of sport, government and science have paid tribute to Mr. Pound and reflected on the significant contribution he has made.
 
WADA President, Witold Bańka, said: "For 21 years, the name Dick Pound has been synonymous with WADA and the campaign to protect clean sport. A trailblazer who knew the importance of bringing sports and governments together, Dick has worked tirelessly to establish that collaboration and build the harmonized, robust and fair anti-doping system we have today. Everyone who loves sport and who cherishes the values of fair play, owes a lot to Dick and what he has achieved. His knowledge, experience and leadership have been crucial to WADA's success over two decades and we wish him well."
 
Prime Minister of Canada, Justin Trudeau, said: "On behalf of all Canadians, I would like to thank and congratulate Dick Pound for his many years of service with the World Anti-Doping Agency. As the first President, Dick was instrumental in the creation of the Agency. Thanks to his past athletic background, his years of working with various Olympic sports organizations and his credibility, he was able to bring his experience and knowledge to the Agency and in the global fight against doping in sport. He also helped make our country a leader in this fight, including by establishing the headquarters in Montreal. Dick, thank you again. I wish you the best for the future."
IOC President, Thomas Bach, said: "Richard Pound has made a great contribution for the protection of clean athletes by fighting vigorously against doping. I could experience this first-hand in my early days as an IOC member when we were working together on the then Olympic Movement Anti-Doping Code, the forerunner of the World Anti-Doping Code. There, I could appreciate his strong commitment to the integrity of sports and competitions and to the Olympic Values. This clear orientation has been and still is the guiding thread in all the positions he held, in particular as Founding President of WADA. The entire Olympic Movement owes him our gratitude for his outstanding contribution to the credibility of sport."
 
Three-time Olympian and Chair of WADA's Athlete Committee, Ben Sandford, said: "On behalf of the WADA Athlete Committee and athletes around the world, I'd like to thank Richard for the incredible contribution he has made to clean sport. His vision and leadership have been instrumental in shaping the World Anti-Doping Program and WADA into what they are today. He has helped to make sport fairer and helped us all to continue to believe in the magic of sport. We will forever be grateful for everything he has done."
 
WADA Director General, Olivier Niggli, said: "Dick Pound was the right person, in the right place at the right time. Having him as President at the beginning of WADA's existence really established the Agency and gave it the credibility that it needed and deserved. He was a pioneer. Starting from scratch, he had to dig the trenches while also managing to move things forward. He led the successful project to harmonize the anti-doping rules across all sports and all countries – I don't think people realize what a singular achievement that was. I'm not sure that such a successful collaboration exists in any other field and Dick's role in that was crucial. He was the life and breath of WADA in those early years. As President, he extolled all the virtues of WADA, such as integrity, transparency and independence, and the world of sport owes him an enormous debt of gratitude."
 
Chairman of the Institute of National Anti-Doping Organisations, Michael Ask, said: "Mr. Pound is definitely the founding father of modern anti-doping. If it wasn't for his foresight and political savvy, we would not have had a WADA and we would never have had a uniform set of rules as we have today with the World Anti-Doping Code. These have undoubtedly been the most important steps forward in the fight for clean sport. One has never been in doubt about Mr. Pound's moral compass. He has always acted as a free agent expressing his opinion clearly without fear or favor. Whether you agree or disagree with his views, Mr. Pound always says what he means and means what he says. For that reason, Mr. Pound will always have my deepest respect." 
 
Olympic silver medal-winning rower and President of the Canadian Olympic Committee, Tricia Smith, said: "Richard's leadership in the establishment of WADA was truly groundbreaking. It is difficult to think of anyone who could have led the organization in those early years as well as he did, bringing the sport system together. Never one to shy away from a challenge, no matter how daunting it seemed, Richard is fearless in the pursuit of that in which he believes. We are fortunate that one of the things he believes in is sport."
 
Secretary of State for Amateur Sports in the Government of Canada from 1999-2001 and Mayor of Montreal from 2013-17, the Honorable Denis Coderre, said: "Dick Pound is a true gentleman and a great leader. With him, what you see is what you get. I had the opportunity to work with Richard when I was appointed to the Prime Minister's cabinet in 1999 so we were together at the forefront when WADA was established. I was always impressed by his dedication to and passion for sport. He was a true leader, totally devoted to the athletes and a champion of the true values of Olympism. Ethics in sports were always a priority for him. To be part of WADA's foundation is one thing, but to ensure its sustainability is another, and this was possible because of his skillful chairmanship. I always appreciated his ability to get things done at the Board level. His style was a mixture of composure, humor, decency and class, always focusing on results, fairness and a sense of justice. He was never afraid to take the heat for the sake of accountability or to go after the cheaters no matter who they were or where they came from. I want to take this opportunity to pay tribute to a great Canadian. Thank you, Richard, for your contribution, thank you for your friendship, your righteousness and moral stand. It was a privilege, honor, and pleasure to work with you and be at your side. Montreal, Canada and the global sports community salute you."
 
Director of the WADA-accredited Laboratory at the INRS Armand-Frappier Santé Biotechnologie Research Centre, Montreal, Canada and former President of the World Association of Anti‐Doping Scientists, Christiane Ayotte, O.C., Ph. D., said: "Richard assumed the first and crucial presidency of WADA with intelligence and passion. Always goal-oriented, he skillfully obtained approval for important decisions at the meetings he led. He understood that the Agency needed to be known and supported publicly beyond political and sporting circles. Thus, with political correctness put to one side, he became a fearsome spokesman to the media, who were eager for his catchy quotes and, in the process, he made WADA indispensable and always relevant. During his presidency, Richard was able to bring together divergent interests and opinions of the various anti-doping stakeholders, delivering the strong public support the Agency received."