Releases
WADA promotes Clean Sport with local partners at Rosario 2022 Youth South American Games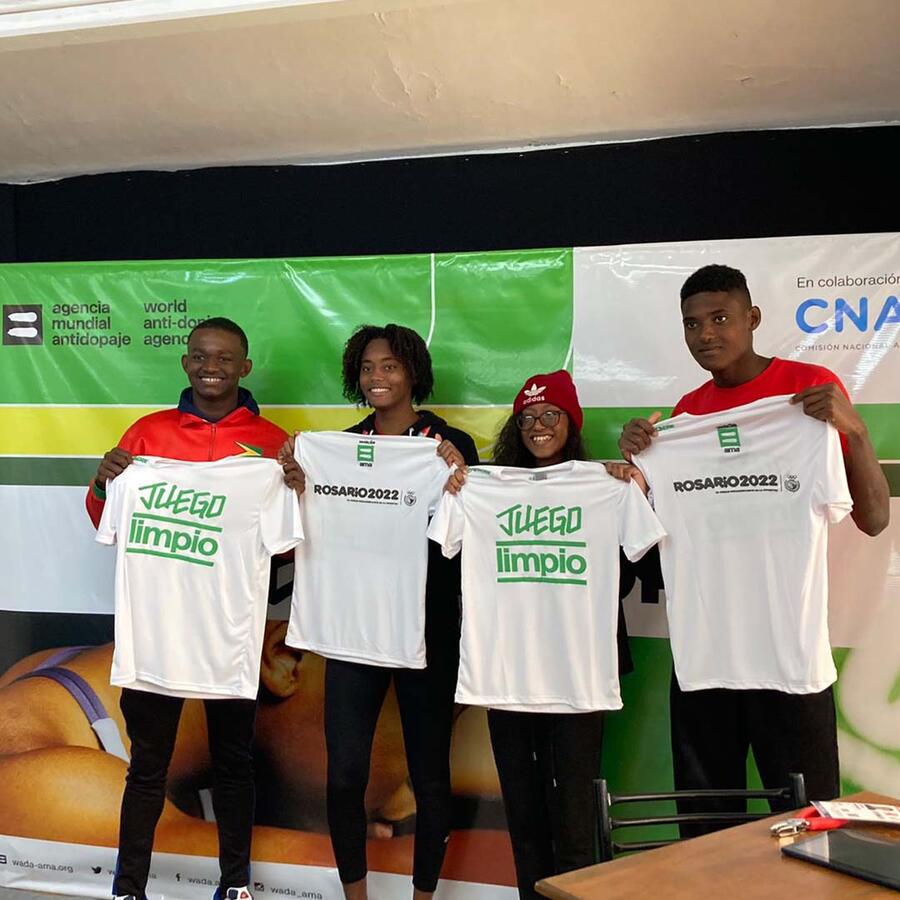 The World Anti-Doping Agency (WADA), the South American Sports Organization (ODESUR) and the Argentinian National Anti-Doping Organization (Argentinian NADO) are working together to promote clean sport at the Rosario 2022 Youth South American Games in Rosario de Santa Fé, Argentina, from 28 April to 8 May 2022.
At this year's Games, which will feature approximately 2,500 athletes, 14-18 years of age, from 15 countries competing in 26 sports, WADA's Athlete Engagement and Outreach Program will be on the ground to raise awareness and promote clean sport to a new generation of international level athletes. There will be an interactive information booth at the Games' village that athletes, entourage and others will be able to visit and pledge their support to clean sport.
María José Pesce Cutri, Director of WADA's Latin American Office, said: "The 2022 Youth South American Games presented an exciting opportunity for WADA to partner with ODESUR, the Rosario 2022 Local Organizing Committee, the Argentinian NADO, the Argentinian National Olympic Committee and its Athlete Commission to promote clean sport. WADA's Athlete Engagement and Outreach Program is key to ensuring that athletes begin their anti-doping journey in a positive manner.  We are grateful for the support of our partners, who believe in this program that brings us together to spread the Play True message with athletes, entourage and others across the sport community of the South American continent."
Given the importance that WADA places on anti-doping education, the Agency is also pleased that, in the lead up to the Games, ODESUR and the National Olympic Committees of South America promoted Pre-Games Education via WADA's Anti-Doping Education and Learning (ADEL) platform, which houses education programs and courses for athletes, coaches, and doctors in Spanish, English and French.
The aim of WADA's Athlete Engagement and Outreach Program is to support stakeholders in developing and delivering sustainable anti-doping awareness programs to promote clean sport. WADA's role is to develop and tailor the program for each event while partnering with stakeholders in its delivery. A legacy is created when resources such as banners are left behind for the local NADO to use again in its own engagement and outreach activities in the future.