Releases
WADA President stresses importance of South-East Asia region at meeting of Government Ministers in Thailand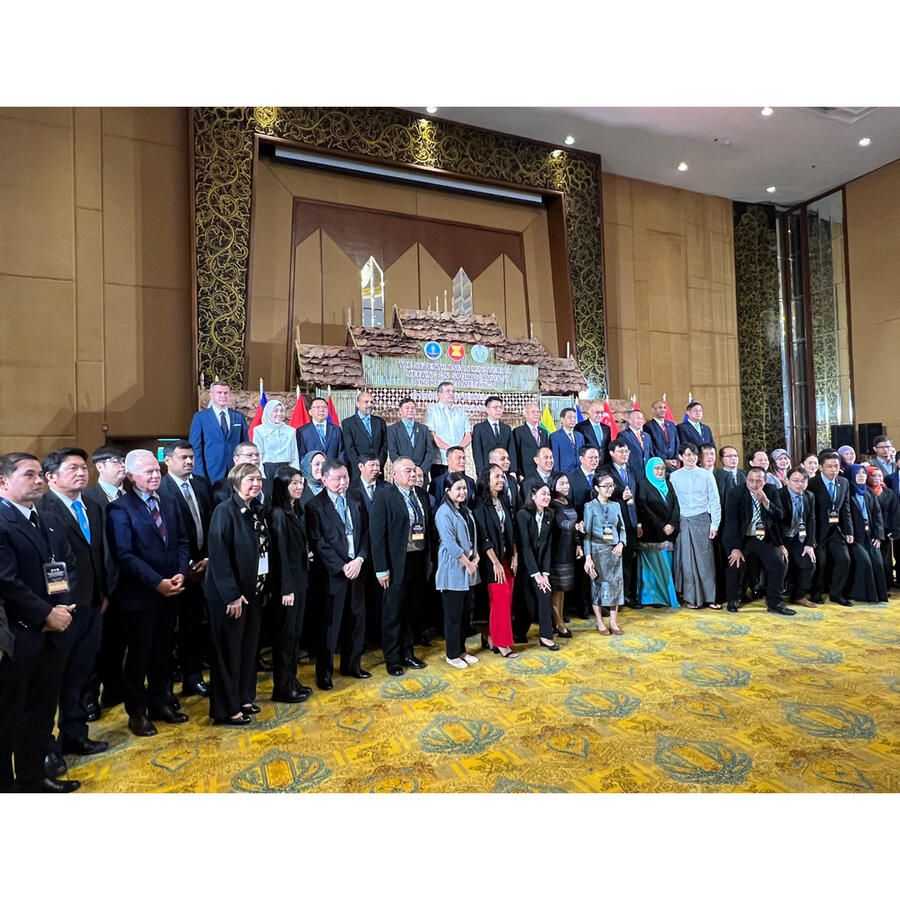 This week, the President of the World Anti-Doping Agency (WADA), Witold Bańka, was in Thailand to meet with Sport Ministers and other Governmental senior officials for high-level discussions focused on strengthening governance and anti-doping programs in the South-East Asia region. 
On Thursday, Mr. Bańka played a key role at the Seventh Association of South-East Asian Nations (ASEAN) Ministerial Meeting on Sports (AMMS-7) in Chiang Mai. Mr. Bańka delivered an opening address to the representatives of 13 Asian nations in attendance, in which he stressed the importance of cooperation and partnership between ASEAN and WADA and highlighted an action plan to successfully implement the memorandum of understanding (MoU) signed by the two organizations last year. 
Mr. Bańka said: "Sport is an increasing part of everyday life and culture in Asia and, for us, Asia has become a key ally in protecting clean sport. This region now plays an important role in the global anti-doping system and the sporting world as a whole. It is encouraging to see that many of the ASEAN member states have engaged in high-quality anti-doping activities and implemented practices that have proven to be very successful.  
"While we are satisfied with much of the recent anti-doping program development in the region, there is still work to be done. WADA acknowledges that one of the biggest challenges that ASEAN countries are facing right now is the adoption of anti-doping legislation within their legal systems. It is extremely important that counties, here and around the world, have a strong legal framework to serve as a basis for a robust clean sport program. WADA will continue to work collaboratively with ASEAN member states to build their anti-doping programs in the years to come." 
In 2022, WADA and ASEAN signed an MoU with the objective of strengthening collaboration and increasing the capacity to prevent doping in the region. Through this agreement, we are supporting ASEAN member countries with the implementation of the World Anti-Doping Code (Code) and joining forces on a range of anti-doping program development activities. 
At this year's meeting, WADA and ASEAN agreed to implement a plan of activities for 2023-2027, which emphasizes the roles and responsibilities of the stakeholders under the Code and has specific objectives, notably: 
Liaising with ASEAN member states to help develop and harmonize national anti-doping legal frameworks in line with the Code and International Standards;  
Coordinating the adoption and implementation of the appropriate anti-doping legal framework for hosting regional events by ASEAN member states, in accordance with the Code and in association with key stakeholders such as the Southeast Asia Regional Anti-Doping Organisation (SEARADO); 

Providing support and advice to ASEAN member states to ensure operational independence of National Anti-Doping Organizations (NADOs) in their countries; and 

Assisting NADOs in the region in establishing Code-compliant practices and developing athlete-focused and customized anti-doping programs. 
Mr. Bańka also had a number of bilateral meetings throughout the week, including with Phiphat Ratchakitprakarn, Thailand's Minister of Tourism and Sports, as well as the Sports Ministers or Deputy Sports Ministers of seven other countries, namely Brunei Darussalam, Cambodia, Laos PDR, Myanmar, Philippines, Vietnam and Japan.  
On Friday in the capital, Bangkok, Mr. Bańka met with representatives of the Doping Control Agency of Thailand (DCAT). Later in the day, he met with Ms. Khunying Patama Leeswadtrakul, IOC member, President of the Thailand Badminton Association and Vice-President of the Badminton World Federation, as well as several medical professionals from the Analytical Sciences and National Doping Test Institute (ANDI).