Releases
WADA President calls for greater focus on anti-doping within European Union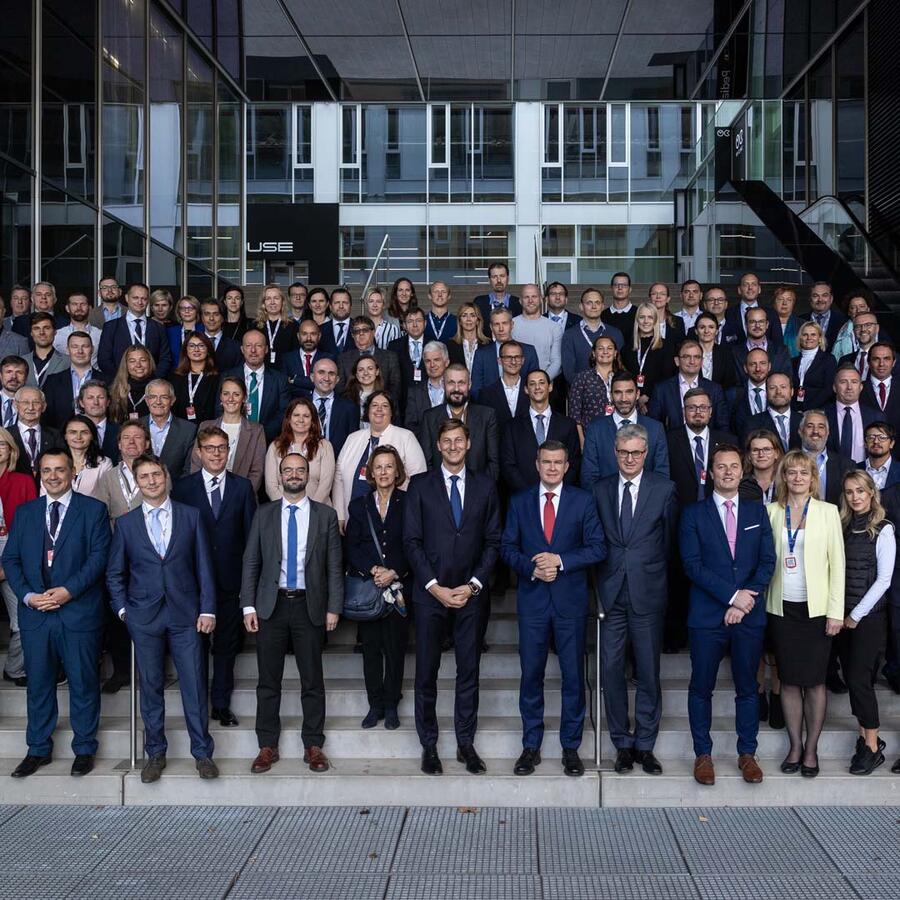 The President of the World Anti-Doping Agency (WADA), Witold Bańka, called on the European Union (EU) to prioritize the protection of clean sport on the agenda of all future presidencies of the EU and in all future versions of the EU Work Plan for Sport.
Speaking at this week's EU Anti-Doping Conference, held under the Czech Presidency of the Council of the EU, the WADA President was among several sport leaders to deliver a welcome address to those in attendance at this year's conference, which took place in Prague, Czech Republic on 7-8 November 2022.
In his speech, President Bańka stressed the importance of continued cooperation between WADA and the EU for the protection of athletes right across the continent and beyond.
Mr. Bańka said: "I expect that this conference will be a catalyst for even more collaboration between us all and I thank the Czech National Sports Agency and the Czech National Anti-Doping Organization for organizing it. I would like the protection of clean sport to become a reference point for all future Presidencies of the European Union and for it to remain high on the agenda. Although WADA has been collaborating directly and indirectly with the European Union and its Member States on many initiatives, I still believe anti-doping has not been fully addressed.
"For example, the European Union Work Plan for Sport for the years 2021 to 2024 does not cover anti-doping in any meaningful way. There is no doubt that doping in sport is a matter of public interest and deserves an appropriate response. I hope this conference will enable us to further align our goals and efforts to make a more significant contribution to the anti-doping landscape. As a result, I hope that the protection of clean sport will be an important part of the next EU Work Plan for Sport.
 "The European Union is a key partner for us. It plays a major leadership role in this region and makes an important contribution to the anti-doping landscape. Our ambitions to address doping in sport are one and the same. The solutions are found not by working alone but by joining forces and collaborating. This conference represents a great opportunity to listen to one another, strengthen existing connections, make new ones and reflect on our role as leaders of the anti-doping movement."
The conference focused on a number of themes, including:
Promoting a healthy lifestyle and clean sport in youth athletes;

The role of WADA, National Anti-Doping Organizations and governmental institutions in anti-doping governance;

The role of education in protecting clean sport;

Data privacy in anti-doping from the EU perspective;

WADA's

pilot project

focused on building investigative capability and capacity in Europe, which is co-funded by the EU; and

The role of the EU in the protection of clean sport
The following WADA representatives also participated in various panels at the conference that explored the aforementioned themes:
Sébastien Gillot, Director of WADA's European Office and Sport Movement Relations;

Kady Kanouté Tounkara, Chair of WADA's Education Committee;

John McLaughlin, Investigator/Trainer, WADA Intelligence & Investigations; and

Ross Wenzel, WADA General Counsel