Releases
WADA pays tribute to Ben Sandford for a decade of service to the Agency's Athlete Committee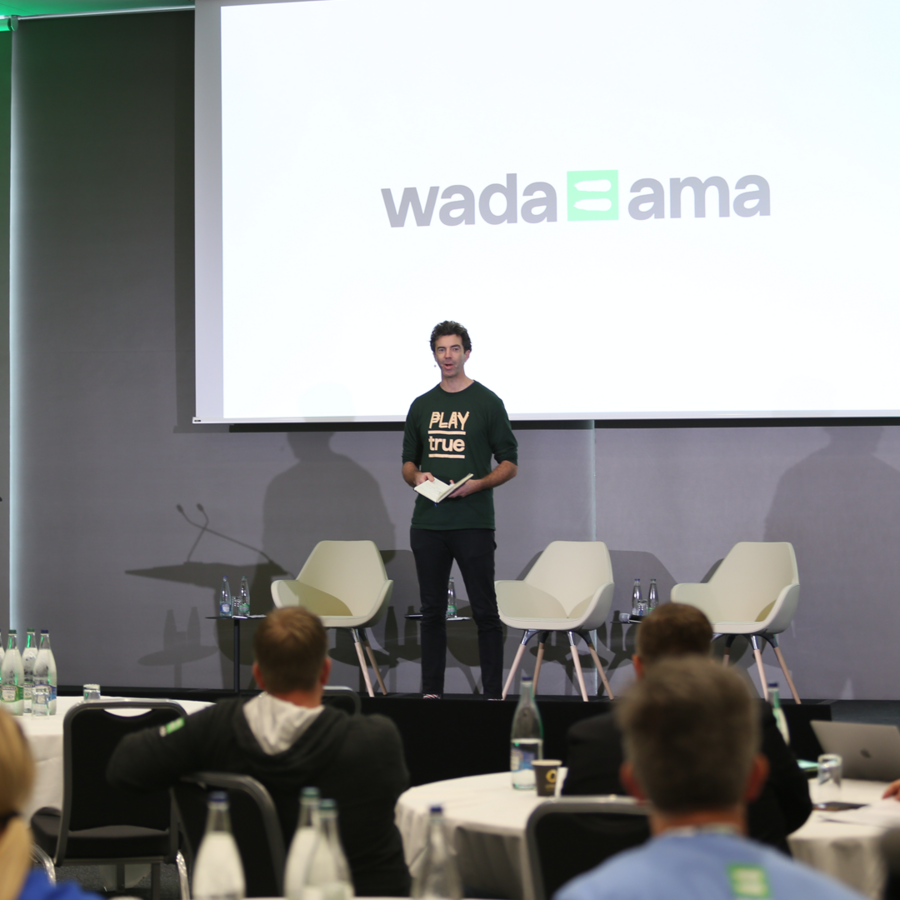 As Chair of the World Anti-Doping Agency's (WADA's) Athlete Committee, Ben Sandford, prepares to step down from his role at the end of 2022, tribute has been paid to the New Zealander for 10 years of tireless service to athletes and the work of the Committee.
Mr. Sandford has been an important member of the Athlete Committee since joining it in 2013 and was elected to take over the position of Chair in 2020. His time on the Committee coincided with some notable achievements and advancements for athletes in anti-doping, including:
Mr. Sandford also played an instrumental role in the far-reaching process of WADA's governance reforms. These efforts include the creation of a new, 20-member Athlete Council in 2023 that will provide greater representation for athletes within all areas of WADA, putting them at the center of the organization.
The WADA Executive Committee and Foundation Board meetings in Montreal last month – Mr. Sandford's last as Athlete Committee Chair – were an opportunity for WADA to thank the three-time Olympian and acknowledge the work he accomplished on behalf of athletes.
WADA President, Witold Bańka, said: "The global anti-doping system is better today thanks to Ben Sandford's dedicated efforts over the past decade. Ben has played an integral role in furthering WADA's mission to become more athlete-centered and has been at the forefront of numerous landmark moments for the Agency. He has worked tirelessly for athletes around the world and made a marked impact throughout his time as a member, and later as Chair, of WADA's Athlete Committee.
"His dedication, passion and leadership have been crucial to WADA's growth, and his legacy will benefit athletes around the world for many years to come. Ben has always been an enthusiastic advocate for clean sport and has been a tremendous asset to the Agency and the wider anti-doping movement. On behalf of WADA and its stakeholders, I want to thank Ben for his immense contributions and wish him well in all of his future endeavors."
Mr. Sandford said: "It has been an immense honour to represent athletes within anti-doping, and to do all that I could to make anti-doping and sport better for all athletes of the world. There is still much work to do but over the past decade, I have learned an enormous amount and have given everything that I could to make things better. It is time for me to step down. I trust that I leave this space in good hands and hopefully in a better place than when I first joined. Thank you to everyone who has helped me, reached out to me, and been part of this journey."
During his time on the Committee, Sandford was also involved in numerous other WADA initiatives and events, including, as a member of Independent Observer teams at the 2014 and 2018 Asian Games; multiple Athlete Engagement missions at major events; the 2021 World Anti-Doping Code Drafting Team and the Strategic Testing Expert Advisory Group. He also assisted in developing WADA's COVID-19 testing guidelines during the pandemic and joined the WADA President in various athlete roundtables and other meetings with athletes and their representatives.
Mr. Sandford will complete his term as Chair of the Athlete Committee at the end of 2022; however, we are pleased to say that he has agreed to assist with the Committee's transition to the Athlete Council in 2023.