Releases
WADA leads exciting collaboration on dried-blood-spot testing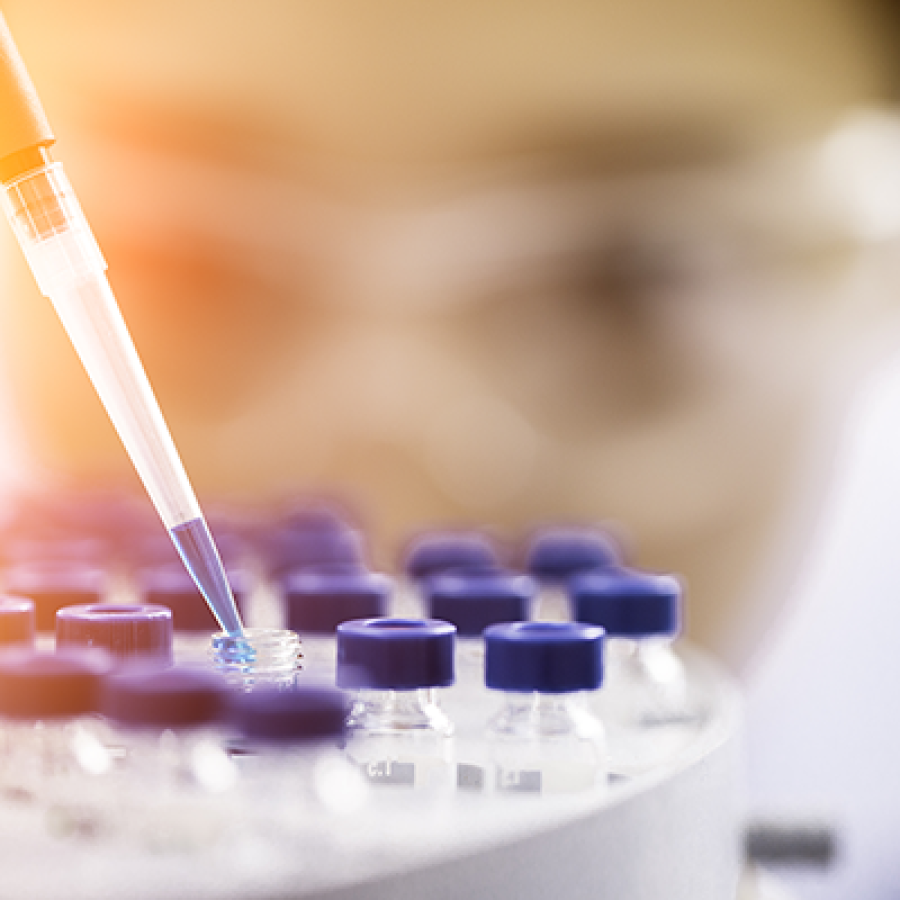 The World Anti-Doping Agency (WADA) is pleased to announce that, over the past weeks, it has signed memoranda of understanding (MoUs) with seven Anti-Doping Organizations (ADOs) regarding the development and implementation of dried-blood-spot (DBS) testing. The Agency is collaborating with ADOs around the world to further research the development and implementation of this exciting method for drug testing in sport.
In March 2019, a meeting of various interested parties, including WADA, the International Olympic Committee (IOC), the International Testing Agency (ITA) and a number of National Anti-Doping Organizations (NADOs) set up a steering committee to oversee the progress of this project with an objective of developing DBS testing for routine implementation in time for the 2022 Winter Olympic and Paralympic Games in Beijing, China. An additional objective is to consider what aspects of DBS testing could potentially be implemented for the 2020 Summer Olympic and Paralympic Games in Tokyo, Japan.
This steering committee, chaired by Dr. Marcia MacDonald, WADA Deputy Director, Science and Medicine, and including representatives from the IOC, ITA, the China Anti-Doping Agency (CHINADA) and the US Anti-Doping Agency (USADA), has appointed two working groups, one dealing with collection and transport, and the other focused on analysis and storage.
In leading this collaborative work, WADA has already invested USD 100,000 in the project and signed MoUs with the following organizations:
Antidoping Switzerland

Australian Sports Anti-Doping Authority

CHINADA

IOC

ITA

Japan Anti-Doping Agency

USADA
A further objective of the project is to develop guidelines for the collection, transport, analysis and storage of DBS as well as to carry out research that may be required to achieve harmonization of practice in the anti-doping context.
In addition to the initial investment made by WADA and the above-mentioned parties, the Agency is soliciting contributions from other stakeholders and partners. Apart from financial contributions to this project and related research, NADOs and others have been encouraged to support the project in various other ways, including making additional administrative resources available.
WADA Senior Executive Director, Sciences and International Partnerships, Dr. Olivier Rabin said: "The possible advantages of DBS are clear. It has the potential to add to the current global anti-doping program by complementing existing urine and blood testing to expand upon the program's testing coverage and capacity to better reveal doping practices. WADA is committed to making available new ways of protecting clean sport that reduce the inconvenience or discomfort for athletes and is easier, more effective and cheaper to carry out. In that way, it could be that DBS will be a major breakthrough in global anti-doping testing capacity.
"There is a real sense among project participants that DBS could be a game-changer for the anti-doping community. It is very encouraging how we are all working together on this project, optimizing time and resources, to validate this new element within the overall anti-doping toolbox. WADA is pleased to be able to lead this collective work and make its resources available to serve the team involved in this project."
Potential advantages of DBS include:
Simplification of sample collection (e.g. a finger prick)

Less invasive than current methods of taking urine or blood samples so better for the athlete experience

The need for only a very small volume of blood for the test (depending on the type of analysis)

Less expensive to collect and transport DBS samples compared with current methods

Less space needed to store the samples

Potential benefits with regards to sample stability (less degradation)
All these advantages could allow testing authorities to target more athletes and collect more samples, including in some geographically remote areas. 
This project builds on the interest and research in DBS conducted by several ADOs and laboratories around the world. As with all new testing methods, solid validation phases are needed to ensure that routine application would add tangible and real benefits to the existing methods and protocols. Accordingly, WADA is funding a number of research projects in this area, in particular: