Releases
WADA leadership visits Fudan University during Shanghai trip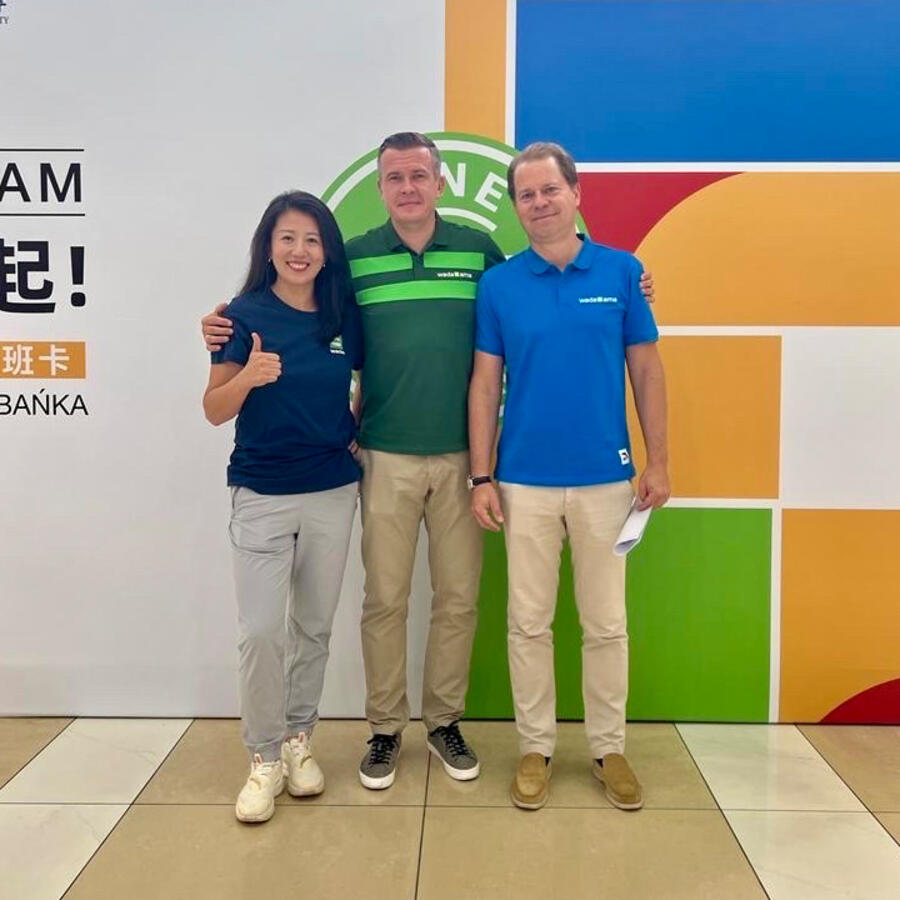 This week, WADA President Witold Bańka, Vice-President Yang Yang and Director General Olivier Niggli were at Fudan University in Shanghai, China, to speak to students about WADA's history and the future of anti-doping. 
Mr. Niggli opened the session, which took place yesterday, with a presentation on the founding of the Agency in 1999 and shared his insights on some the key moments that shaped WADA's history, including development of the first World Anti-Doping Code (Code) that took effect in 2004 and the Russian doping crisis that emerged ten years later. Mr. Bańka then delivered a wide-ranging keynote lecture that focused on WADA's global collaborative mission for doping-free sport while looking ahead to the Agency's next chapter. 
Mr. Bańka said: "It was a pleasure to speak to this well-informed group of students at Fudan University. Every opportunity WADA gets to discuss the importance of clean sport with the next generation of leaders is valuable. As part of its mission, WADA is continuously increasing access to education and information programs around the world, but this is not limited only to athletes and support personnel. Future government leaders, medical experts, sport practitioners, lawyers and executives also have their part to play in raising the game for athletes worldwide. I hope we have inspired a few of the students in attendance to consider future careers in anti-doping." 
Ms. Yang delivered opening remarks to the group while highlighting the importance of education for everyone involved in sport. 
She said: "We are grateful for the opportunity to engage with the students at Fudan University. Education is a key pillar of our strategy to raise the game for athletes worldwide. It is a critical aspect of WADA's overall mission, and it extends beyond the athletes and support personnel. As we look forward towards a new era of anti-doping, we must continue to empower athletes by including them in the decision-making process. We must always support their anti-doping journeys in every way possible so that they can build healthy and sustainable careers of which they can be proud." 
Later in the afternoon, the three WADA representatives took part in a panel that included Li Zhiquan, Director General of the China Anti-Doping Agency (CHINADA), and Wang Yu, two-time Olympian in high jump and 2018 Asian Games gold medalist. The event included a question-and-answer session as well as discussions on a number of subjects, notably surrounding compliance with the Code and the importance of anti-doping education.  
The leadership team's visit to Fudan University was the first stop of a busy week in China, which will include a WADA Executive Committee meeting, the 2023 CHINADA International Anti-Doping Symposium and the opening ceremony of the 2023 Asian Games.