Releases
WADA Leadership holds talks with Russia's Sports Minister regarding RUSADA's requirements for reinstatement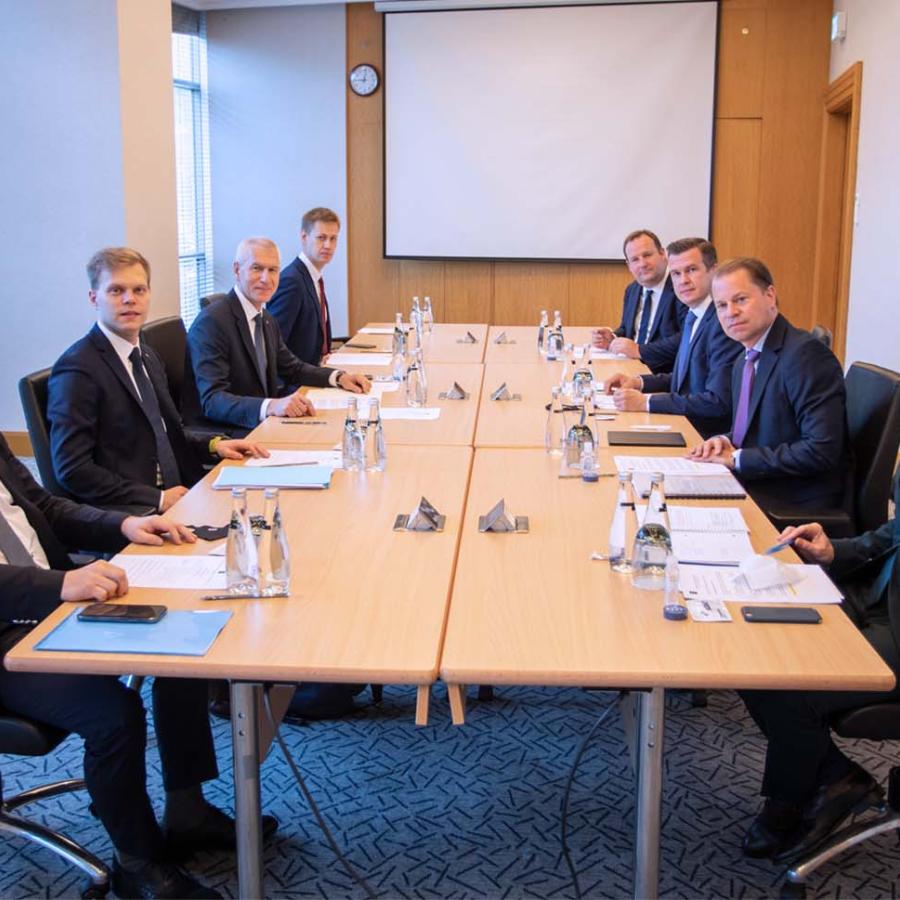 Today, the World Anti-Doping Agency's (WADA's) President, Witold Bańka, Director General, Olivier Niggli, and other members of WADA Leadership met with the Sports Minister of the Russian Federation, Oleg Matytsin, and other members of his delegation in Istanbul, Turkey. The main purpose of the meeting was to discuss the requirements that must be fulfilled by the Russian Anti-Doping Agency (RUSADA) and the Russian authorities for RUSADA to be reinstated as compliant with the World Anti-Doping Code (Code), when the two-year period of consequences prescribed by the Court of Arbitration for Sport (CAS) in December 2020 expires.
The two-year suspension of RUSADA imposed by CAS endorsed WADA's assertion that data from the Moscow Laboratory were intentionally altered prior to and while they were being forensically copied by the WADA Intelligence and Investigations team in January 2019 as part of 'Operation LIMS'. This was in clear contravention of critical criteria set by WADA's Executive Committee when RUSADA was reinstated as compliant with the Code, under strict conditions, in September 2018.
Since the CAS decision, WADA has engaged with RUSADA to ensure that the reinstatement conditions are met through a Reinstatement Monitoring Plan, which was shared with the Russian Sports Ministry in June 2021. During today's meeting, the group discussed, in particular, the following points:
Fulfilment of all remaining reinstatement conditions as laid down by the CAS decision within the time prescribed by CAS;

Assurance that RUSADA's operational independence is fully respected by the Russian authorities;

Appointment of a new Director General for RUSADA; and

Assurance that RUSADA's budget is maintained so it has the financial means to fulfill its role effectively.
WADA President Witold Bańka said: "WADA Leadership had a constructive discussion today with Minister Matytsin and his delegation. We agreed to maintain open lines of communication with the goal of ensuring that RUSADA returns to compliance with the World Anti-Doping Code, and that Russian athletes and their competitors can benefit from the protection afforded by a robust, well-implemented and independent anti-doping program in Russia. We will arrange further discussions at all levels so that RUSADA can meet the Court of Arbitration for Sport reinstatement conditions as quickly as possible upon expiry of the two-year period of consequences in December 2022.
"The need for RUSADA to retain its independence is critical. There must be no attempt by the Russian state or sporting authorities to interfere with any of its operations. Associated with that, the appointment of RUSADA's next Director General must follow a rigorous process to ensure the right person is hired for this important position, and that they are able to function independently in the role."