Releases
WADA calls for more education, testing and collaboration to strengthen anti-doping in the Caribbean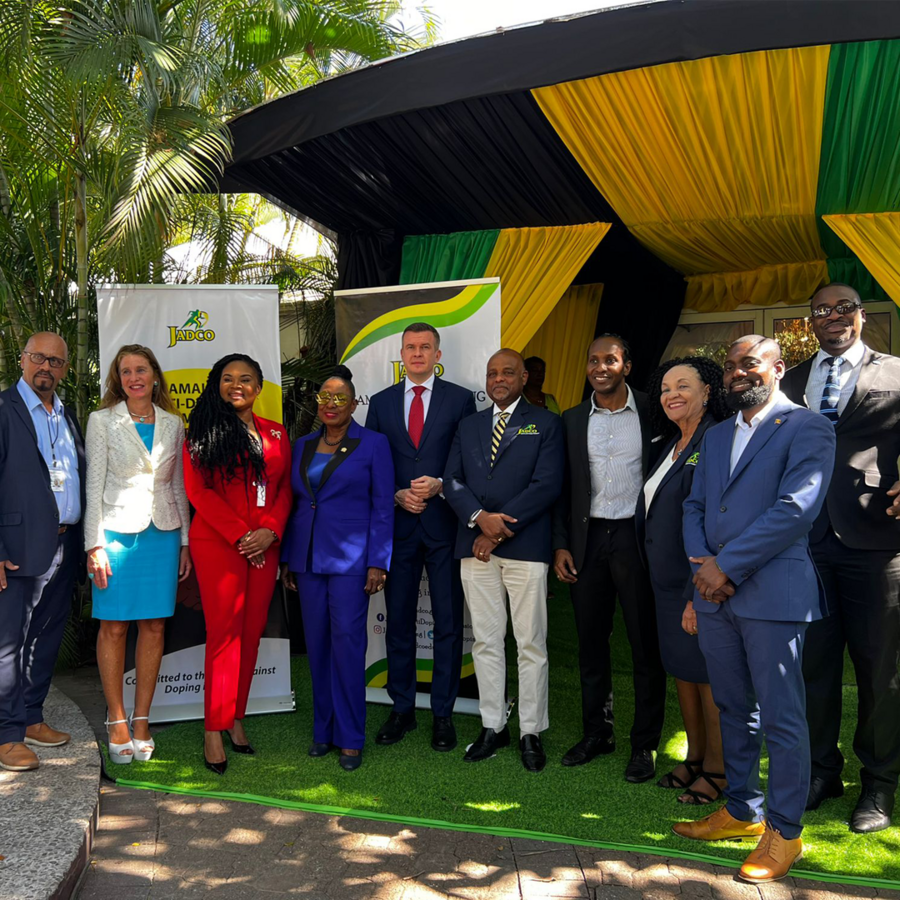 This week, the World Anti-Doping Agency (WADA) was in Kingston, Jamaica and called on Ministers of Sport and other Government representatives from countries across the Caribbean to collaborate more to strengthen anti-doping in the region.
Speaking yesterday at a WADA forum, which was graciously co-hosted by the Government of Jamaica, WADA President Witold Bańka encouraged Governments represented to redouble their anti-doping efforts throughout the Caribbean. He called on them to ensure that athletes receive the right level of anti-doping education, that more robust testing strategies are implemented, that a strong legal framework is in place, and that they organize similar events on an annual basis to facilitate effective regional collaboration.
Featuring representatives from 13 countries, which included nine Sports Ministers, senior representatives from four other nations and the Caribbean Regional Anti-Doping Organization, the forum is part of a series of such events that WADA has been holding to gather and exchange views with Governments around the world. This is the second such forum for Caribbean Governments with an initial meeting having been held virtually in October 2022.
In his address, Mr. Bańka thanked the Jamaican hosts, represented by the Hon. Olivia Grange, Minister of Culture, Gender, Entertainment and Sport, and all participants for their commitment to implementing clean sport initiatives. He continued: "Many Caribbean nations have engaged in activities and implemented practices that have proven to be very successful. Through collaboration and information-sharing perhaps those same initiatives could be replicated elsewhere or implemented on a wider scale. I believe that by pooling resources and ideas, we can meet any challenge and go much further together."
Specifically, the agenda focused on the following aspects of anti-doping in the Caribbean based on priorities that emerged from last year's meeting:
Drafting and implementing

World Anti-Doping Code

-compliant rules within a strong legal framework;

The need for more in- and out-of-competition testing and the desire to train more Doping Control Officers;

Making education a central pillar of any anti-doping program; and

Further collaboration between Anti-Doping Organizations.
Mr. Bańka added: "For the global anti-doping doping system to be robust, countries must have strong and relevant anti-doping programs at the national level. To accomplish this, governments play a crucial role and collaboration is key. WADA would like to see stronger testing and education programs in place to safeguard against doping. This is how best we can support athletes and encourage them to compete clean throughout their careers.
"The power of the global anti-doping system is only as good as its weakest link. If one team or athlete is subject to robust anti-doping processes, it means nothing if their competition is not. Therefore, one country's anti-doping system is stronger if its neighbor's is also strong. As a region, we must all come together and work collaboratively so that everyone is protected by this system that puts athletes at the center and empowers them to be the best that they can be, on and off the field of play."
Mr. Bańka said WADA stood ready to provide support to Governments in their efforts to strengthen their anti-doping programs, reminding the ministers of a number of resources and existing tools that can assist the region, particularly when it comes to testing and education.
During his visit to Kingston, Mr. Bańka met with the Prime Minister of Jamaica, Andrew Holness, to discuss the current state of anti-doping in the country and was a key-note speaker at the Jamaican Anti-Doping Commission's Ninth Annual Symposium. During the Symposium, he reiterated the importance of education and encouraged the large number of athletes, coaches and medics in attendance to make the most of WADA's Anti-Doping Education and Learning platform, known as ADEL. Mr. Bańka also met with the Jamaican Minister of Foreign Affairs, the Hon. Kamina J Smith.
Mr. Bańka said: "Modern anti-doping takes a multi-pronged approach. Nations must have strong testing programs so that those who attempt to cheat the system can be caught and those considering it can be deterred. Alongside this, however, there must be an effective, values-based education program in place to inform and support athletes from a young age, empowering them to make the right choices for themselves, their families, their sports and their countries.
"All athletes and athlete support personnel who are serious about anti-doping and have a desire to compete clean can benefit hugely from ADEL. The platform is easy to use, whether on a laptop, desktop, tablet or phone and is full of helpful ways to keep up to date on all aspects of anti-doping.