Releases
WADA and Polish Anti-Doping Agency contribute to successful police raid and steroid seizure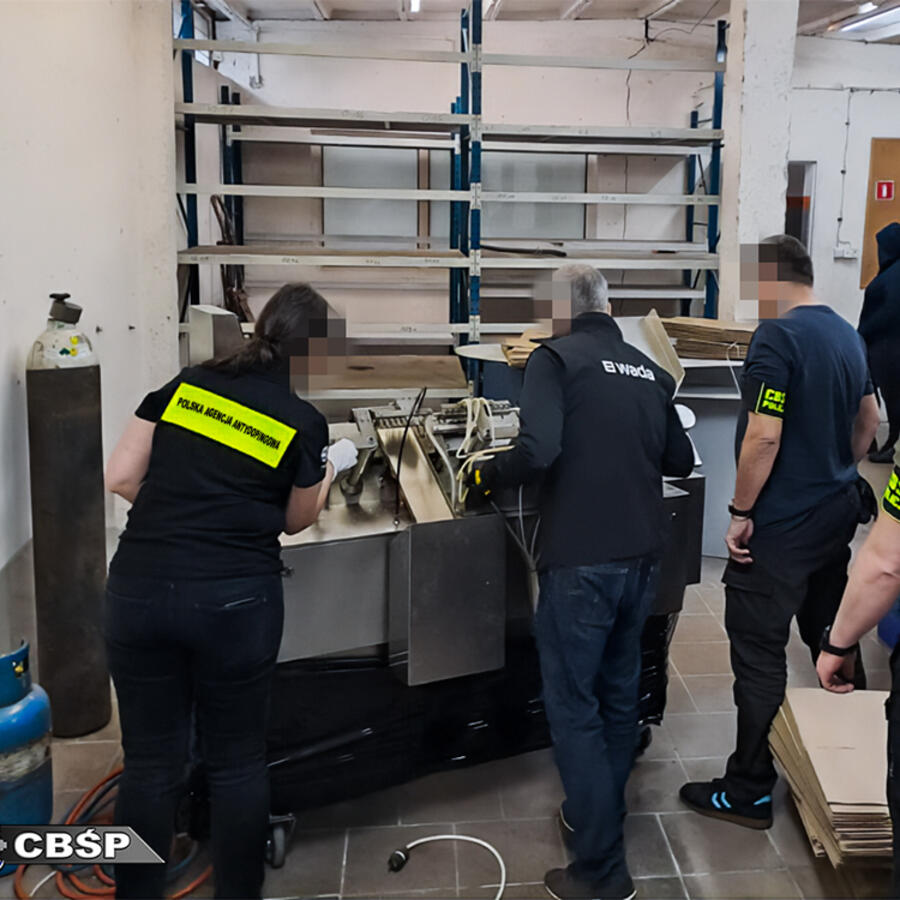 A joint-operation between law enforcement agencies in Europe and the Polish Anti-Doping Agency (POLADA) has successfully removed performance-enhancing substances from circulation and broken up an extensive criminal network that was running drugs throughout Eastern Europe.
The coordinated police raids, which also included assistance from Europol and the World Anti-Doping Agency (WADA), uncovered 10 warehouses at locations in Poland, Slovakia and the Czech Republic containing underground laboratories that were illegally producing dietary supplements and counterfeit drugs. In the course of the raids, 550,000 packages of illegal substances were seized, including anabolic and androgenic steroids prohibited in sport, several hundred packages of new psychoactive substances, a quantity of cash and about one ton of various types of raw materials and components used in the illegal production.
Police arrested 19 people in connection with the illegal operation and while the total value of the haul has not yet been calculated, EUR 3.5 million (USD 3.8 million) worth of other property belonging to the suspects was also seized.
WADA President, Witold Bańka, said: "The World Anti-Doping Agency is delighted to have contributed to this sophisticated, multi-party operation through our Intelligence and Investigations Department. Since its formation in 2016, this team has played a pivotal role in the protection of clean sport, leading several successful investigations, across a range of countries and sports. This latest operation is the result of excellent collaboration between several organizations, including WADA, the Polish Anti-Doping Agency and law enforcement in a number of European nations. Increasingly, these kinds of collaborations with various law enforcement agencies, including Europol, INTERPOL and customs authorities, are bearing fruit and delivering results for the athletes of the world. I congratulate the police and all those involved, and I pledge the ongoing support of WADA to help restrict the global production, sale and supply of performance-enhancing drugs."
Polish Anti-Doping Agency Director, Michał Rynkowski, said: "Once again we have evidence that organized crime today is not only about narcotics, it is also about the market for steroids, counterfeit supplements and other illegal and often life-threatening substances. The scale of this particular case should be a further warning to society as a whole and to athletes in particular. POLADA will continue to work with law enforcement authorities in their investigations by exchanging intelligence to bring criminals to justice and remove these harmful substances from sport and society."
Video and photos from the raid have been released by Polish police.