Releases
Report: Key areas of athlete vulnerabilities to doping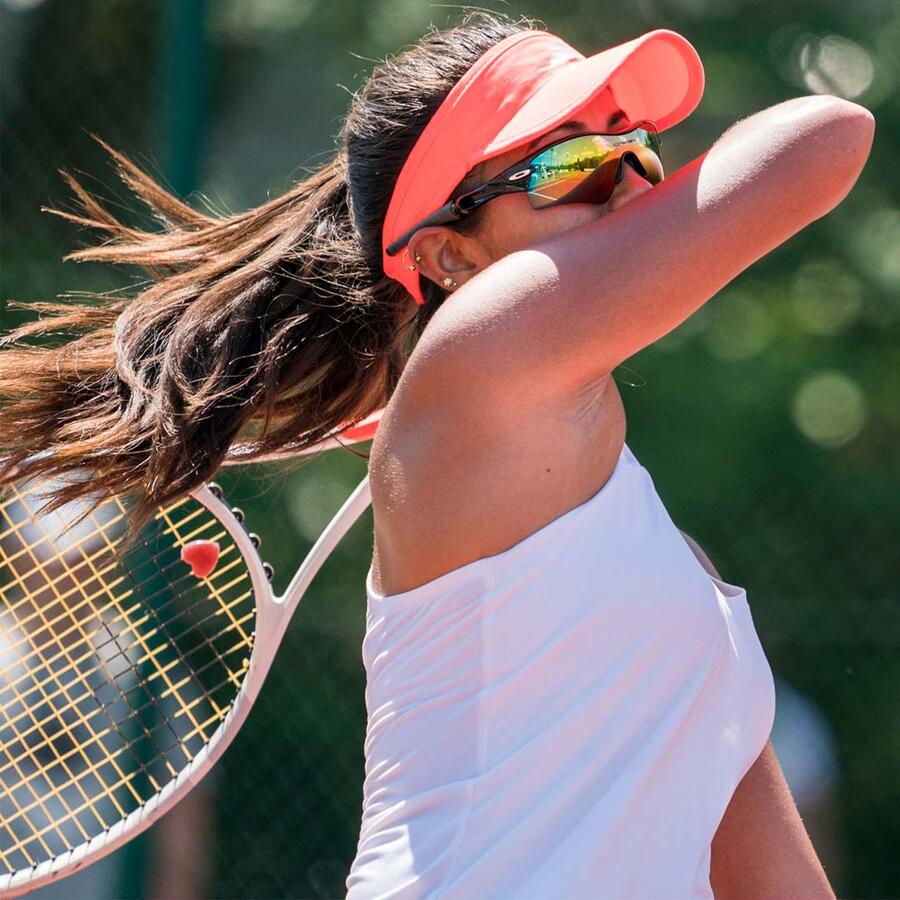 The World Anti-Doping Agency (WADA) today released the results of its Athlete Vulnerabilities Research Project, which included a survey that was conducted between April and May 2021 to increase understanding of the factors that may make athletes more vulnerable to inadvertent or intentional doping.
Published by WADA with the endorsement of the Agency's Education Committee and Social Science Research Expert Advisory Group, the Descriptive Report on Sport Stakeholders' Beliefs about Athlete Doping Vulnerabilities and Related Factors analyzes survey answers provided by 574 respondents (355 sport organization personnel and 219 athletes), representing 85 countries and 59 sports in total.
The aim of the survey, conducted in collaboration with Canada's Université de Sherbrooke Research Chair on Anti-Doping in Sport, was to gather insight from those engaged in sport as to the types of athletes who may be more vulnerable to doping and the factors that contribute to causing vulnerability; and, as a result, to allow International Federations (IFs) and National Federations (NFs) to be more proactive in their protection of vulnerable athletes. The results will also help WADA identify specific areas for further investigation and research.
Nine vulnerability factors were identified as 'most important' by both athletes and sport personnel, highlighting the need for education programs that cover a broad range of topics and provide support to athletes through varied means.
Nutritional supplements were considered the leading area of concern by most sport personnel, while athletes pointed to the physical demands of sport and the need for quick physical development and performance improvements.
International-level male athletes were identified as being most vulnerable to intentional doping and inadvertent doping.
Coaches were deemed to be the most influential personnel along the athlete pathway, particularly at the elite levels, an indication of the need for education programs for coaches that provide them with accurate, up-to-date information and advice they can pass along to their athletes. In addition, this highlights that coaches may be best placed to identify vulnerable athletes and be able to intervene, if given the tools and strategies to do so.
Education was considered the most effective way to support athletes who may be vulnerable to doping, along with support beyond traditional education programs, such as nutritional and psychological support.
WADA Education Director Amanda Hudson said: "Our Athlete Vulnerabilities Research Project is a critical component of the priorities outlined in WADA's 2020-2024 Strategic Plan, specifically with regard to being athlete-centered and to focus on impactful research that, when disseminated to stakeholders, is of use and actionable.
"Social science research is an essential part of this process, helping us to gather insight and learn more about the behavior and realities of athletes. We know that athletes start in sport clean, but we also now know that there are times during an athlete's career where they can become vulnerable to making poor decisions.
"We share this report in our efforts to share research outcomes with the clean sport community, and we are grateful to those who took the time to respond to the survey. Athlete vulnerability is something we all need to be more conscious of, investing in programs that can better protect athletes during these times."
The Chair of WADA's Social Science Research Expert Advisory Group, Prof. Robert Donovan, said: "As Chair of WADA's Social Science Research Expert Advisory Group, I am pleased to support the publication of this report and to support WADA in commissioning actionable research. Identifying and supporting vulnerable athletes is a key initiative of WADA's 2020-2024 Social Science Research Strategy and this is a good first step in helping us to build on what we know about this issue. A better understanding of what makes athletes vulnerable to doping, and how to support them, constitutes a major contribution to the prevention of doping and the promotion of Clean Sport behaviors."
The data provides insight into preliminary implications for organizations planning and implementing education programs and other interventions; and, can be used as comparison data for countries or sports conducting further research in this area.
The report marks the end of Phase 1 of the Athlete Vulnerabilities Research Project. WADA will continue to collaborate with the Université de Sherbrooke Research Chair on Anti-Doping in Sport in looking more closely at individual sports, as well as supporting other research initiatives related to athlete vulnerabilities to doping.
The holder of the Université de Sherbrooke Research Chair on Anti-Doping in Sport, Prof. David Pavot, said: "This is a very exciting and interesting project that has been carried out in collaboration between WADA's Education Department and the Université de Sherbrooke Research Chair on Anti-Doping in Sport. This spirit of bringing together the expertise of the University and WADA is clearly in line with the MITACS Accelerator grant we were awarded to fund this study. At the scientific level, the comprehensiveness of the study builds on previous work and provides a foundation on which to explore further the topic of athlete vulnerabilities. I hope that the public dissemination of the results will benefit anti-doping organizations around the world and researchers. I see a lot of potential in the use that can be made of this study."