Story
5 minutes with... Gaby Ahrens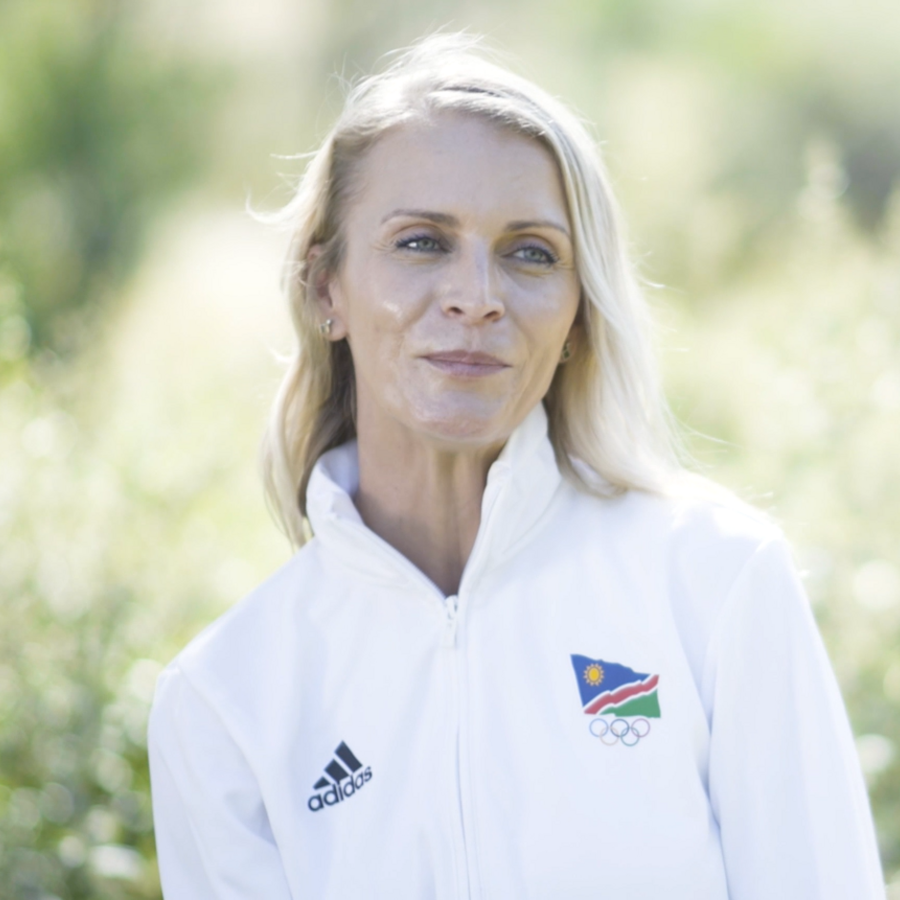 In this new episode of our "5 minutes with…" series, we speak with Gaby Ahrens in beautiful Namibia. The three-time Olympian in shooting is dedicated to bringing the athlete perspective to clean sport, while staying very active and raising a toddler. Watch the interview to discover her best piece of advice for her daughter Clara – also a powerful reminder for all of us.
This interview transcript has been slightly adapted to make it easier to read, without altering the meaning.
My name is Gaby Ahrens. I am a three-time Olympian in the sport of trap shooting and I am from Namibia.
Why did you join WADA's Athlete Committee?
I believe in integrity in sport and fair play in competition. It's something that I want to be a part of and WADA's objectives aim to do exactly that. I joined the Athlete Committee to be part of this movement. I also feel that as an experienced athlete, I have an insightful perspective into the athlete experience, and I can contribute that to the Committee. As an athlete, I feel I've been there, I've done that, I know what it feels like. It's important to keep the athletes' perspective in mind.
Tell us something we don't know about you.
Not a lot of people know that I have a real soft spot for animals. I love animals, I love being around them. I have Balu, a golden retriever, and two cats at home – a Siamese and a Maine Coon. I really love spending time with them.
How old is your daughter and what advice will you give her as she grows up?
Clara recently turned two years old. She's a very active toddler! I thought about this and the main advice that I want to give my child is that anything is possible. You can achieve any goal in life that you set your mind to and that you are prepared to work towards. Nothing is for free, and you would probably have to work hard to get there but that's ok. I believe and I want her to know that the sky is not the limit, your mind is.
Describe where you are.
I am currently on a farm just outside of Windhoek, the capital city of Namibia. It's a beautiful area in a natural setting in the Bushveld, which a lot people use to walk their dog or go trail running or mountain biking. We recently hosted the African Mountain Bike Championships in these really treacherous mountains.
What is your best sporting memory?
My best sporting memory must be winning the medal at the Commonwealth Games in India in 2010. Mainly because it felt like that medal was not just for myself, but it was an achievement also for my country and its people. When I brought that medal home, I felt like the whole country was proud and happy with me. That is the power of sports. Somehow it unites us all, which makes it really special. It is a very fond memory.
What are your hobbies outside sport?
I don't really have hobbies outside of sport. All my hobbies somehow include sports. I really enjoy practicing yoga – it keeps me connected to my mind, my body and my spirit. It also keeps me flexible. I enjoy running, probably because it's a real challenge. It doesn't come naturally to me but the endorphins that kick in after a one-hour run are just great and I feel like I have accomplished something. I take Balu, my golden retriever running with me, so it's also a very special time between me and my dog. I also recently started CrossFit, just to connect with the community and work my muscles and keep them strong.
Outside sports, I enjoy reading books but with a toddler around that's not always possible, it's a bit on the backburner.
What do you want to achieve as a member of WADA's Athlete Committee?
What I really want to achieve is to raise awareness of fair play and clean sport, and doping in sport, especially across my region and in the whole continent of Africa. I also want to contribute by delivering the athlete's perspective, especially from athletes coming from developing nations. I believe we have quite different challenges compared to athletes from developed countries.