Story
5 minutes with ... Astrid Guyart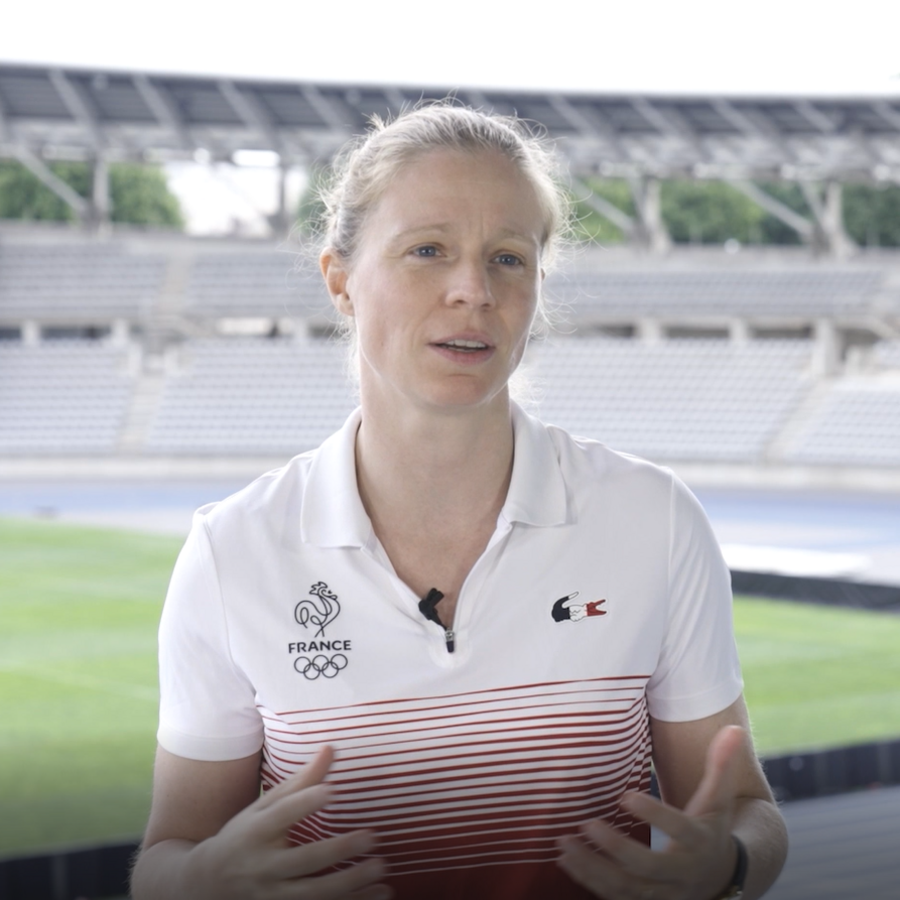 In this new episode of our "5 minutes with…" series, French Olympian Astrid Guyart shares her numerous passions with us. Beyond foil, which is her specialty, she is an aerospace engineer and she writes books for children. Watch the video interview to find out more about her talents and, among others, what kept her busy during the pandemic!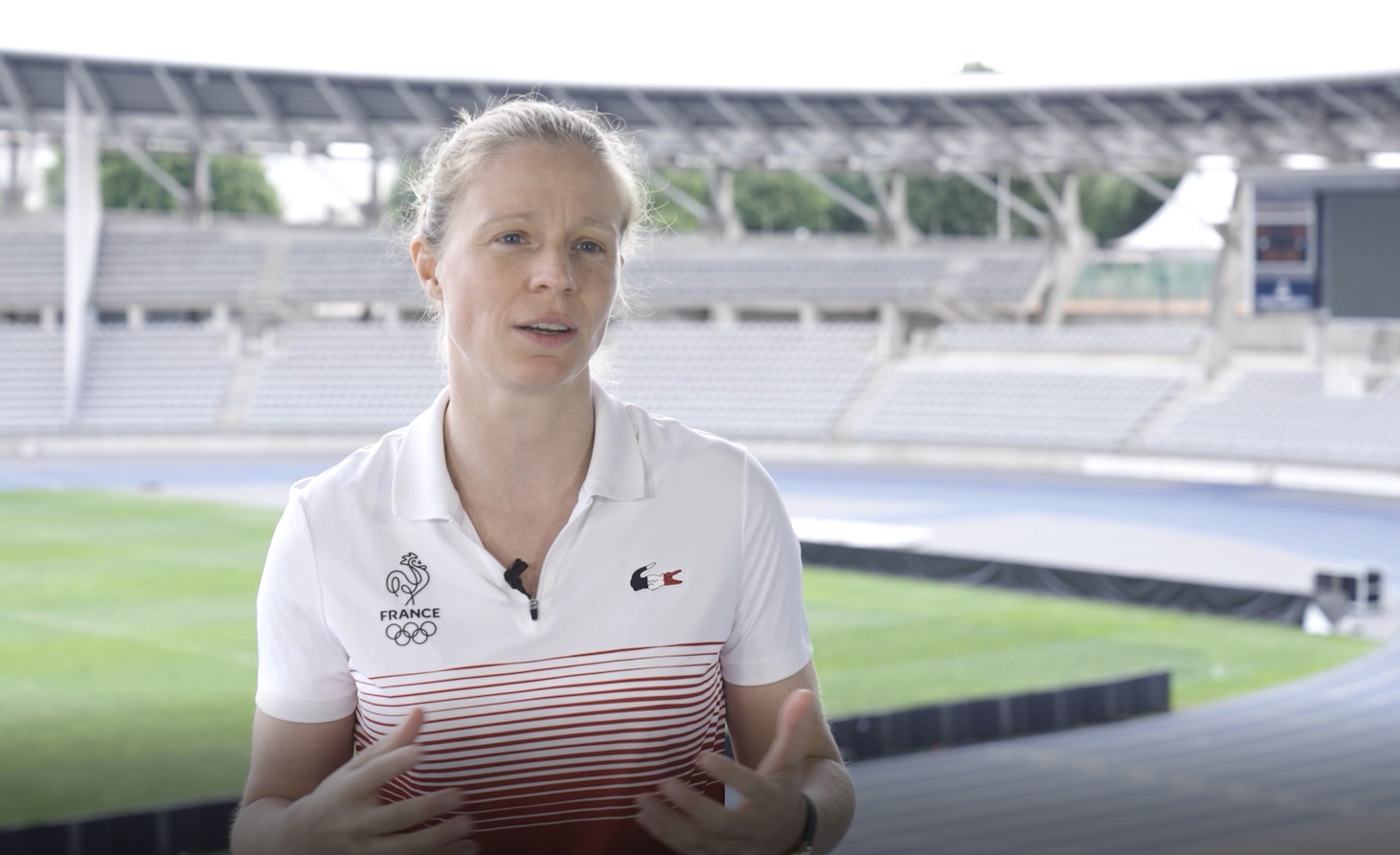 This interview transcript has been slightly adapted to make it easier to read, without altering the meaning.
Why did you join WADA's Athlete Committee?
I have been co-chair of the athlete committee of the French anti-doping agency since its inception in 2019. This first experience made me want to contribute at a more global level, helping provide a safe and fair environment for athletes around the world. Furthermore, the Paris 2024 Games are approaching, and France must ensure clean competition to all participants. No medal should be stolen from an athlete on French territory. These Games can be exemplary in terms of anti-doping education and clean sport culture. That's why it was important to have a representative from France on the WADA Athlete Committee for the coming years.
What motivates you to represent athletes?
I believe that clean sport is only possible if we place athletes at the center of the system. It is important to have an ongoing dialogue between athletes and sports organizations, be they national or international. It is therefore important to relay athlete voices but also to bring the athletes' perspective in all policies implemented in anti-doping. It is not simple, it will never be zero sum, but rather a complex equation that is difficult to solve. The solution is always a mix between prevention of course, research, innovation, investigation, and testing. That's why it is so important for athletes to be at the heart of the system.
Tell us something we don't know about you.
It may not be something that no one knows, but I write books for children. The collection is entitled « Les incroyables rencontres de Jo » (Jo's incredible encounters). Jo is a 10-year-old child who meets, in every story, a child of his own age that will become a great French champion 20 years later. They are not books about sports performance, it's about personal growth, with sports as a starting point to discover ourselves and develop our inner resources.
Tell us where you are.
I am at Stade Charléty, in Paris. Why this stadium? Because it's located near the French Olympic and Sports Committee, where I am co-chair of the elite athlete commission and Assistant Secretary General.
Why did you become an aerospace engineer?
From a very young age, I was fascinated by the stars, by space, by our origins, by cosmology, by how the universe was created. What I find interesting in these questions, is that in the end we will never have the answers. We will never travel in time to 10.34 seconds after the universe was created and I think it brings us humility. As a child, I knew that I wanted to contribute in my own way to space exploration and its success. Being part of the development and building of the Ariane launcher, is my humble contribution.
What are your hobbies outside sport?
My two hobbies, when I have time, are cooking and traveling. For cooking, during the lockdown, I had a lot of freedom. For travel, much less. So now that we have recovered a certain level of freedom, I am able to travel again and it feels good to venture into the unknown and completely let go.
What is your best sports memory?
My best memory related to sport – not one of my own performances – is the 1991 Davis Cup at Gerland Stadium in Lyon. Guy Forget's last match against Pete Sampras, which gave the cup to France. It may be a chauvinistic sports memory, but it is mostly one of my first family sports memories. My parents are not really into sports, my brother really is, and I am too. It was a true moment of family cohesion in which we cheered for 'les bleus". We watched them win the most amazing cup with general enthusiasm in Gerland, which was felt event through the television screen. It is those shared moments that make sport what it is.
Paris, France, therefore your country, will host the 2024 Olympics. What does this mean for you?
In 2024, the entire world will be in Paris. It is both a joy and a responsibility. With the Paris 2024 Athlete Commission – around 18 athletes are represented – we are working alongside the organizing committee so that the Olympics and Paralympics can be a sports celebration, but also a community celebration. Of course we want to, and must, enable athletes to have their best performances, performances of a lifetime. Such performances must be based solely on their athletic capacity. It's also important that the Games be more than a few weeks of sports events. It must be a grand celebration at a national level, and above all a legacy for sports and the practice of sports in France.
What do you want to have achieved by the end of your mandate as part of WADA's Athlete Committee?
The athlete committee reform is particularly important to me. As athletes, we are truly the primary actors on the field, and we are the first ones responsible in case of anti-doping rule violations. We are also the main victims in case of cheating, so it's important that our voice can be heard. A better democratic representation is a first step for athletes to have more weight and legitimacy, and it's the spirit of the current reform.