Story
5 minutes with ... Adriana Escobar
In this new episode of our "5 minutes with…" series, we met with rower Adriana Escobar in her home country, El Salvador. Adriana won two Bronze medals at the Central American and Caribbean Games in 2018. The aspiring Olympian is also a member of the Panam Sport Athlete Commission and of the IOC Young Leaders. When she is not training, she does something entirely different. Watch the interview to find out more!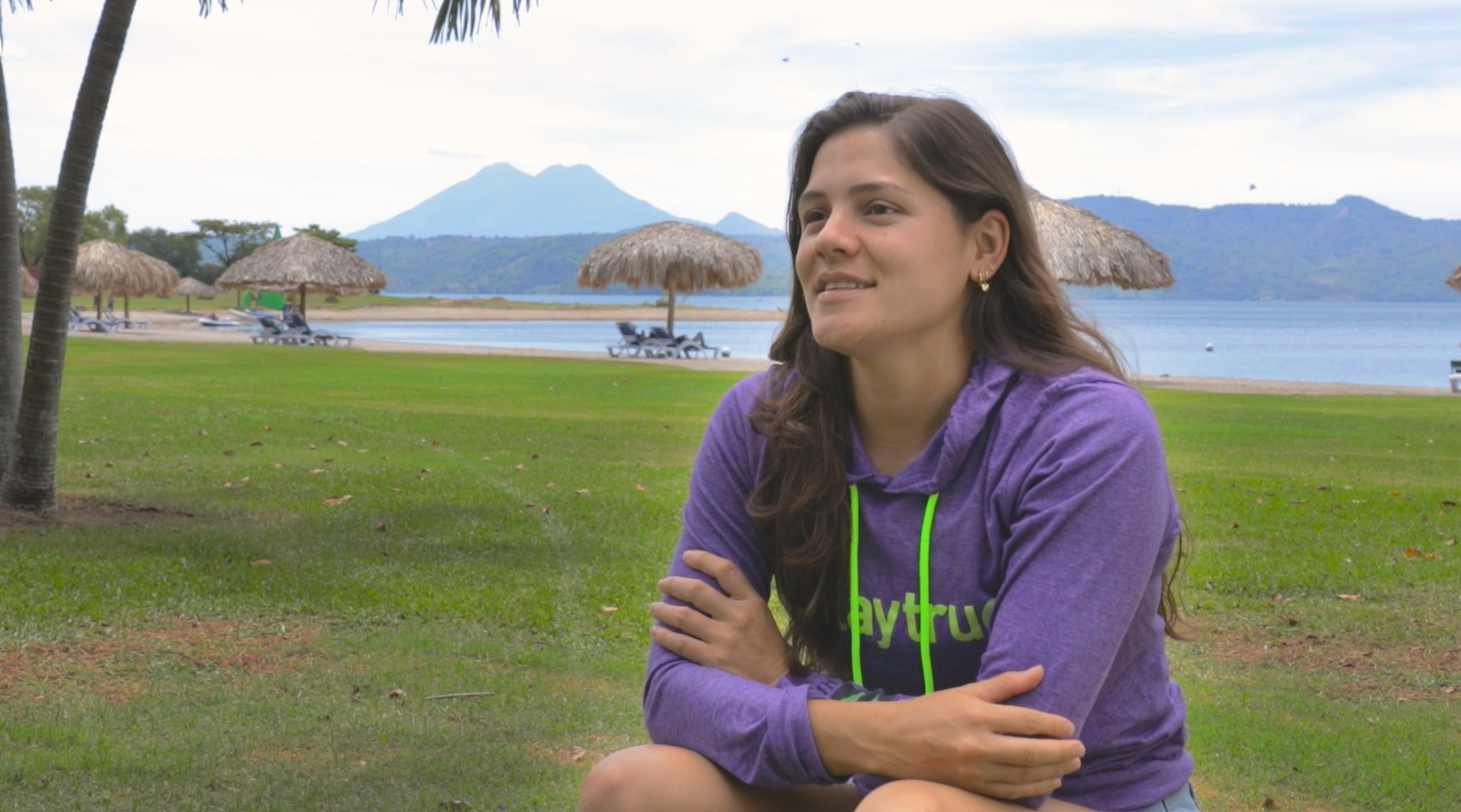 This interview transcript has been slightly adapted to make it easier to read, without altering the meaning.
Why did you join WADA's Athlete Committee?
I noticed that there wasn't any Latin American athlete in the Committee, that was the first thing that motivated me. I also knew that there weren't many native Spanish speakers in the Athlete Committee so that was one of the biggest reasons why I wanted to apply to be part of the Committee.
Tell us something no one knows about you.
I love playing Minecraft, it's one of my favorite hobbies right now. I could be playing hours and hours and I don't get bored. Every time I have a chance to do it, I do it.
Describe where you are.
This is actually where I row, this is Lago de Ilopango. I come here every day to train in the morning from around 6am to 10am. It's my favorite place to row.
Tell us about El Salvador.
We are the smallest country in Central America. To get to most places, it only takes about half an hour or an hour, everything is pretty close.
We like to eat pupusas. My favorite ones are "queso con loroco", which is cheese and loroco.
What did you have for breakfast today?
Today I am in a competition, so I had to start the day with something light. I had a toast with peanut butter and bananas.
What is your best sporting memory?
My best sporting memory is when I went to my first Olympic trial. I didn't think that I was going to do a very good job, but I ended up being fourth place, two seconds away from qualifying for the Olympic Games in Rio in 2016. That was a really good memory.
What keeps you busy when you aren't training?
When I'm not training, I am mostly working or focusing on a project that I have. I'm a preschool teacher so I spend most of my mornings or afternoons working with kids. I am also part of the IOC Young Leaders so I am working on a project that I will be launching at the end of the year.
What do you want to achieve as a member of WADA's Athlete Committee?
What I want the most is for the athletes in my region to be more involved in anti-doping and to participate a lot more in the activities and educational programs that WADA offers. For me, it's been such a great journey and it's something I really want to share.