Releases
New Year message from WADA President and Director General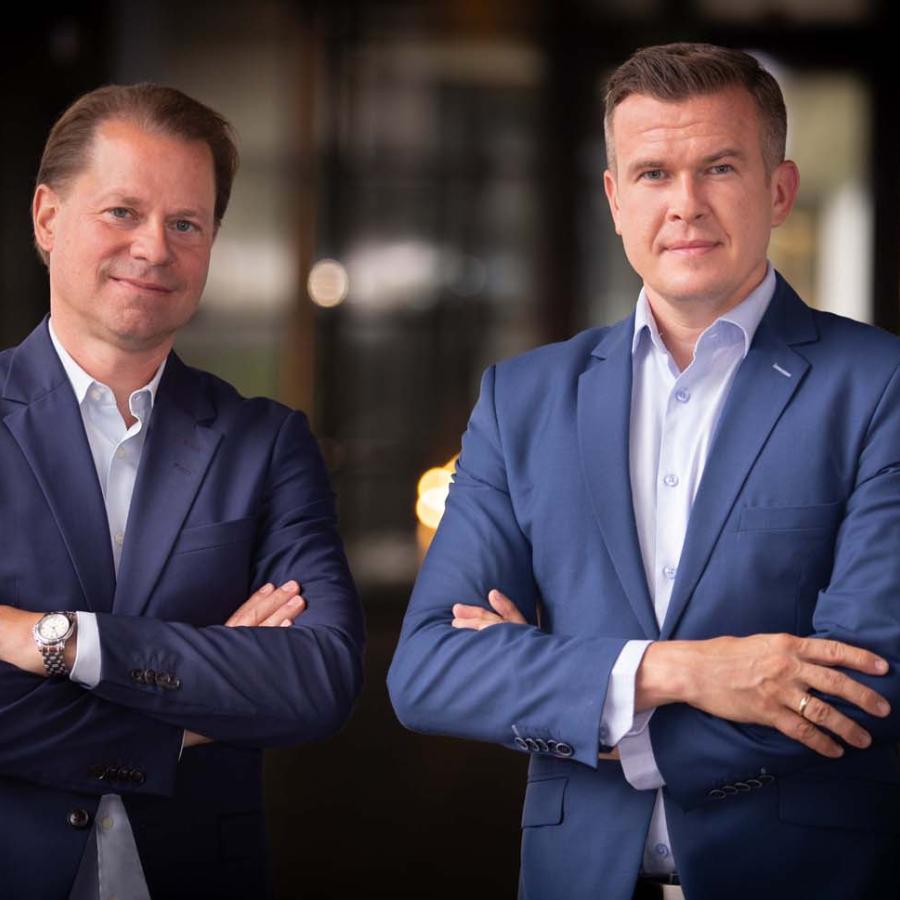 Dear Colleagues,
On behalf of the World Anti-Doping Agency (WADA), we wish you all a very healthy, happy and peaceful New Year. We hope that you enjoyed the festive season and that, like us, you are looking forward to 2023 with optimism and renewed energy.
Before closing the book on 2022, we would like to take a moment to thank you all – our partners in clean sport – for your support and dedication in 2022, and to highlight just some of the achievements that we delivered together.
2022 was another busy one for sport and for anti-doping as it opened with the Olympic and Paralympic Winter Games in Beijing, China. While the COVID-19 pandemic created significant challenges for athletes, the International Olympic Committee, the International Paralympic Committee, local organizers and all involved, we are pleased to say that WADA's Independent Observer (IO) teams, which monitored how the anti-doping programs were being implemented, reported favorably from both events. 
As it relates to COVID-19, while testing and other activities had essentially returned to pre-pandemic levels by the beginning of 2021, the gradual lifting of COVID-19 restrictions over the course of the year made it easier for us to carry out our other IO and Athlete Engagement activities at various other events around the world. We were also grateful for the lifting of restrictions as it allowed us to gather the anti-doping community once again for our Annual Symposium in June, in Lausanne, Switzerland. This 16th edition was particularly valuable for information sharing, solidarity and partnership that are key to delivering on our global collaborative mission for doping-free sport.
In September, we were also able to stage our third Global Education Conference in Sydney, Australia, where we called on all Anti-Doping Organizations to make education one of the key pillars of their strategic plans. It was agreed that educating athletes and their support personnel is the single best long-term solution that we have for protecting the values of sport, and that we must all embrace education for the good of athletes worldwide. We thank the Australian Government and Sports Integrity Australia for their strong support.
The past 12 months have been a year of tremendous progress with regards to WADA's governance reform. These reforms, which will be fully implemented this year, according to the agreed timeline, represent a significant swing towards more independence and enhanced representation for athletes and National Anti-Doping Organizations (NADOs) within WADA. The first in-person meeting of the new 20-member Athlete Council will take place in March, heralding a new era for athlete representation at the Agency. The Council will promote the voices of athletes on anti-doping matters and will also serve as the avenue for athletes – chosen by athletes – to assume positions on WADA's Executive Committee, Foundation Board and Standing Committees. This intensified focus on athletes and putting them at the center of the decision-making process is part of the ongoing delivery of WADA's 2020-2024 Strategic Plan.
We would like to thank all our stakeholders – including athletes, Governments, the Sport Movement and NADOs – who have shown such commitment to the governance reform process that was first initiated in 2016. While we are coming to the end of the process for now, please rest assured that WADA is committed to taking stock regularly to ensure that we remain a modern, athlete-centered, well-structured organization with a governance that is in line with international best practice.
2022 also saw achievements in many other important areas, including:
Advancing anti-doping 

science

 and developing innovative approaches;

Strengthening World Anti-Doping Code

compliance monitoring

of Signatories;

Reinforcing

intelligence and investigations

capacity of the global anti-doping system

;

Building capability of anti-doping organizations; and

Securing an increase in WADA's budget of 8%, 6% and 6% for 2023-2025 and advancing our

private funding

strategy.
Without question, the low point of 2022 came on 15 August with the loss of our much loved and admired Chief Operating Officer, Frédéric Donzé, who died suddenly, following a short illness, in Montreal, Canada, at the age of 50. Through his deep knowledge of anti-doping, passion for clean sport and genuine sense of humanity, Fred was the life and soul of WADA for 20 years. He was a well-known and respected figure throughout the global anti-doping community and was driven by his desire to deliver real results for athletes. His untimely passing has left a massive sadness in our organization and was a devastating blow to all of us who had the great fortune to know him, work alongside him and call him our friend.
While we immediately acknowledged that Fred was one of a kind and that there would be no replacing him, we put a plan in place to ensure business continuity. We then took some time to consider how Fred's responsibilities could best be distributed without too much change to the organizational model and structure that we put in place in July 2021 to support delivery of the Strategic Plan. We have now completed this work and are pleased to direct you to the revised Organizational Structure that took effect 1 January.
We are confident that this team will continue to work effectively within WADA and with all of you, and that together, we will succeed in further 'Raising the Game' for the good of athletes and for the good of sport worldwide.
While WADA and the anti-doping community continue to evolve, we remain particularly committed in 2023 to engaging and empowering athletes and building anti-doping capacity and community worldwide. 
We thank you for your commitment to clean sport and again, wish you all a healthy and happy New Year.
Sincerely,
Witold Bańka                                                              Olivier Niggli
Président                                                                     Directeur général