Story
5 minutes with ... Pin Xiu Yip
In this new episode of our "5 minutes with..." series, we spoke with Pin Xiu Yip, who recently joined WADA's Athlete Committee. Pin Xiu is a four-time Paralympian in swimming (2008, 2012, 2016, 2020), five-time gold medalist and the world-record holder for the 100m and 50m backstroke. She is a member of the Singapore Safe Sport Commission and the National Youth Council.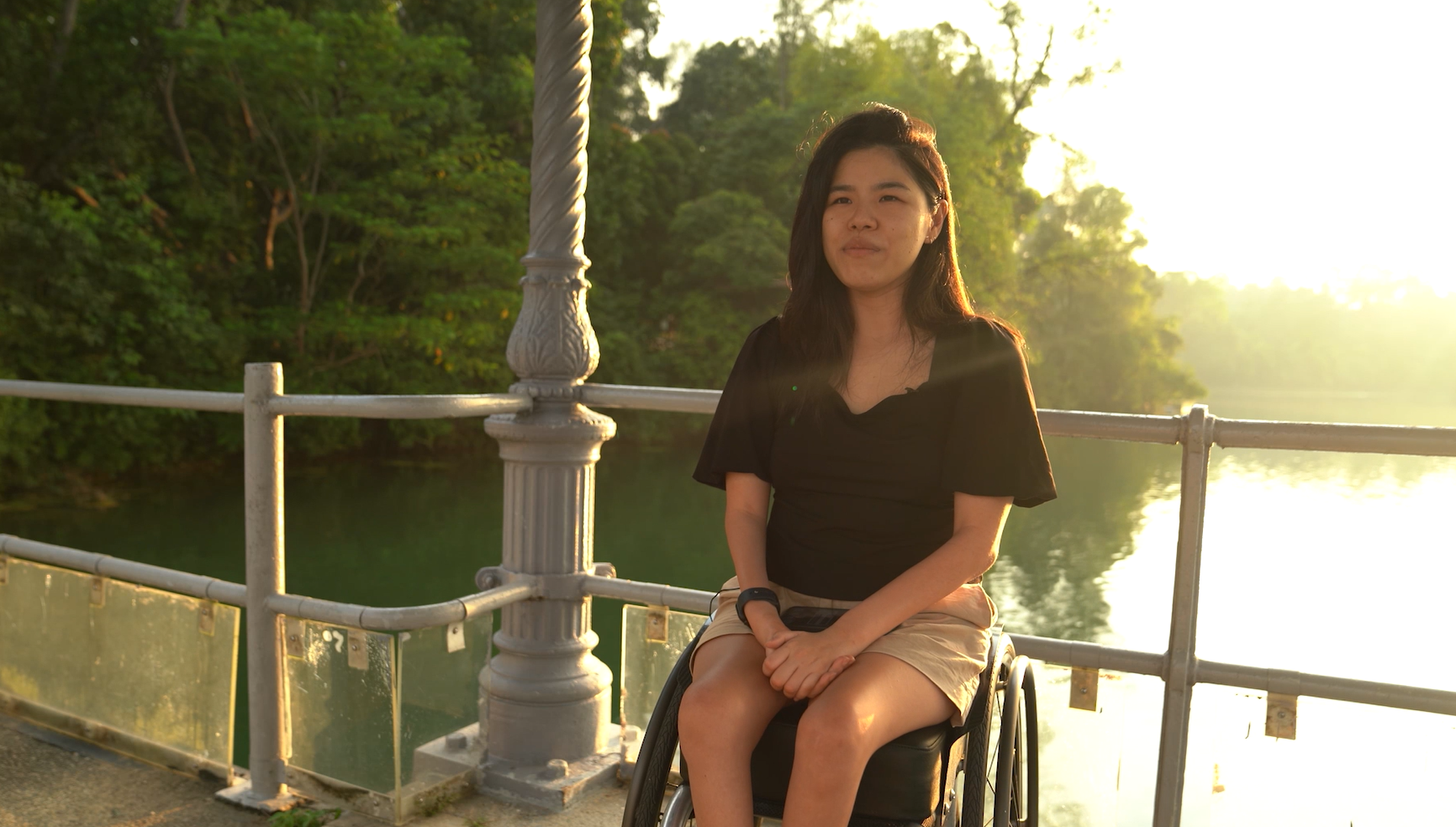 This interview transcript has been slightly adapted to make it easier to read, without altering the meaning.
Why did you join WADA's Athlete Committee?
I joined the Athlete Committee because I understand the importance of playing true and anti-doping. I really wanted to bring more attention to the efforts for education, for example. I represent athletes because I am able to and I want to be a voice for them. 
Tell us something no one knows about you.
One thing that people generally don't know about me is that I wasn't a very good student in school. I only passed the major exams or when it came to mathematics. I pretty much flunked everything else.
How did you get in the sport of swimming?
I started swimming when I was five years old. It started as a family activity. My brothers would swim while I would play by myself in the baby pool. So after a while, I asked my mom if I could join them and thankfully the coach agreed at the time. That was how I started swimming. I love the water, I love the sense of freedom I get from it, and I have been swimming ever since then.
What is your best sporting memory?
It is difficult to choose one! I have two – one at the Beijing Paralympics and one in Rio. Beijing because it was the very first gold medal that Singapore had and it was a very special moment for me. Rio, because I won together with one of my best friends so it was also an excellent moment. But it's really difficult to choose!
What advice would you give your 15-year-old self?
It would be to put in the time, put in the commitment, in doing something that you enjoy doing. And then, trust the process afterwards. Because I think eventually sacrifices do pay off and you get to where you want. And even if you don't, the process will have taught you a lot.
What did you have for breakfast today?
I had kaya toast and eggs. It's a very Singaporean thing. I just came back from Germany for my competition, so I was craving that!
What are your hobbies outside of sport?
I don't have a lot of time outside of sport. When I do, what I enjoy doing is catching up with friends, immersing myself in nature, traveling, things like that.
You have been to four Paralympic Games. What are your plans after you retire from sport?
After I retire, I still intend to stay in the sporting scene. I have gotten a lot from sport, and I want to give back. I want to improve the sports culture in Singapore and see how we can get more people to be active. I am hoping that more people, in high performance sports and in the community in general, can understand that it is important to play true and to make sports fair for all.
What do you want to achieve as a member of WADA's Athlete Committee?
In sports overall, I want people to be able to play true and to be more educated and aware of WADA's efforts.