Releases
WADA launches new anti-doping eLearning platform (ADeL)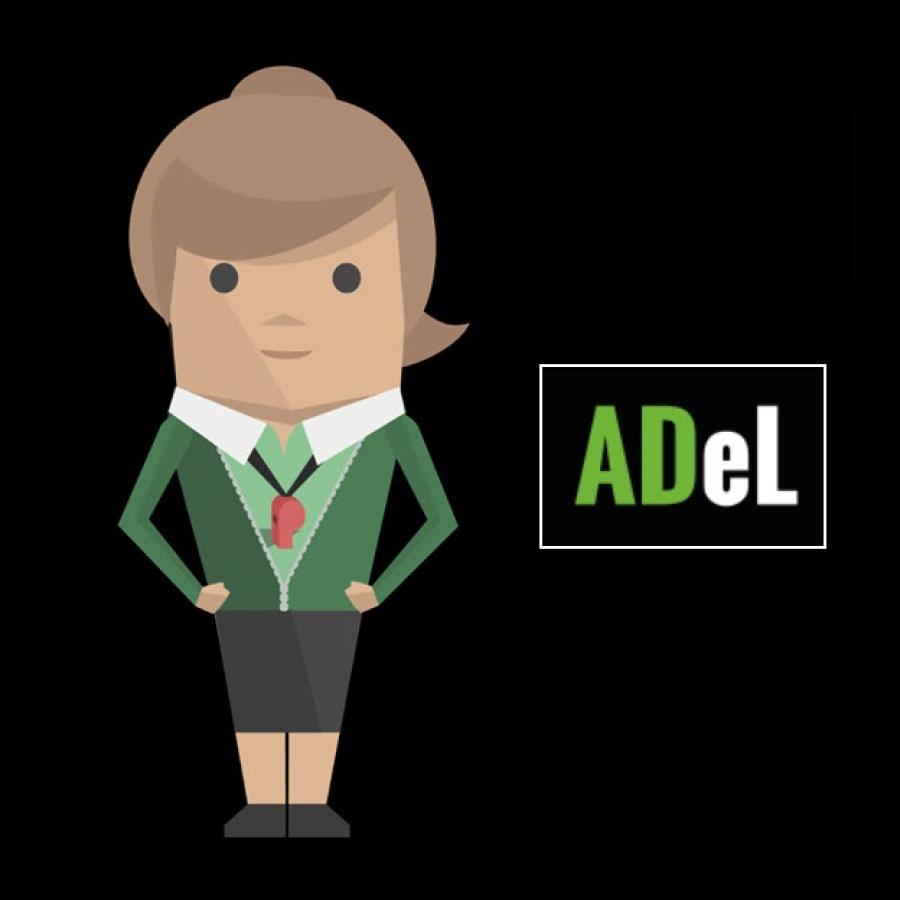 Join us for a webinar on 30 January
Today, the World Anti-Doping Agency announces the release of a new eLearning platform, ADeL (Anti-Doping eLearning), which will serve as a central hub for all of WADA's eLearning courses and resources.
A webinar to introduce the platform and all its functionalities relevant to Anti-Doping Organizations (ADOs) will be held on 30 January as detailed below.
ADeL is being released with the following five courses focused on key target groups:
The Athlete Learning Program about Health and Anti-Doping
Coach True
Sport Physicians Tool Kit
ADO Kickstart (for administrators and new ADO employees)
Parents' Guide
The user benefits of ADeL are many, including having one account and one sign-in for all anti-doping eLearning resources. The platform is tailored for each user, ensuring a bespoke experience designed for each person's specific needs. In addition, ADeL can be accessed on different formats and devices, including phones and tablets. Users will also be able to demonstrate competence with each course by acquiring a certificate following a test.
The benefits of ADeL for ADOs include a user-management function that will allow NADOs and International Federations to monitor and manage users under their jurisdiction. An enhanced language translation package has also been developed as part of ADeL to allow stakeholders to view content in their own language. Initially, the resource will be available in five languages with seven more coming in due course.
Deputy Director General of WADA and Director of Education Rob Koehler said: "This is a big step forward for anti-doping education. The ADeL platform will enhance the user experience for athletes, coaches and other target groups who wish to improve their knowledge about anti-doping rules while also allowing them to engage with the concept of anti-doping and clean sport."
"It is also a game-changer for many ADOs who have not had the resources previously to develop their own eLearning tools, particularly through the availability of the translation package. ADeL is not designed to replace face-to-face education. It will, however, allow ADOs to educate a much broader base of their target groups immediately, and allow them to monitor the impact of their programs."
For administrator rights and more details about the translation process, stakeholders should contact WADA at adel@wada-ama.org.
Please join us for the ADeL webinar
Date/Time: 30 January at 9:30 AM EST
Format: The following webinar hosts will provide an overview on ADeL, which will be followed by a question and answer session.
Rob Koehler: Deputy Director General of WADA and Director of Education
Tony Cunningham: Senior Manager, Education
Kangeun Lee: Manager, Education
To register, and receive further instructions, simply visit:
https://register.gotowebinar.com/register/740213606198669569
To submit questions for the Q&A session, or for any other inquiries related to the webinar, please contact: webinar@wada-ama.org.