Releases
WADA launches Limited Supplementary Stakeholder Consultation Phase for the 2021 International Standard for the Protection of Privacy and Personal Information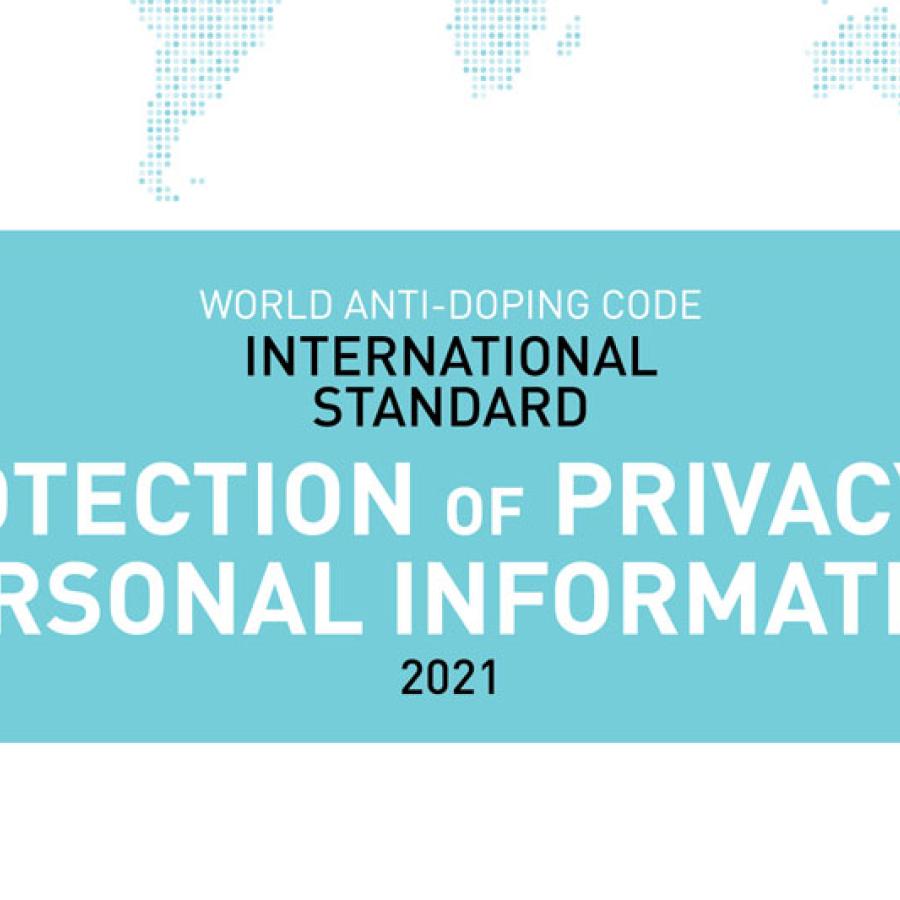 Today, the World Anti-Doping Agency (WADA) launches a Limited Supplementary Stakeholder Consultation Phase for the 2021 International Standard for the Protection of Privacy and Personal Information (ISPPPI).
On 26 November 2019, WADA published the 2021 World Anti-Doping Code (Code) and International Standards (Standards), which had been subject of a three-phase consultation process that concluded on 4 March 2019. These documents were approved by the Agency's Foundation Board and Executive Committee (ExCo), respectively, during WADA's World Conference on Doping in Sport held from 5-7 November 2019. They will come into force on 1 January 2021.
On 1 November 2019, WADA received a letter from the Presidency of the Council of the European Union presenting the position of the Council Working Party on Sport in response to the European Data Protection Board's (EDPB's) observations regarding the Code and Standards. The EDPB's observations focused principally on the ISPPPI.
While this letter was received after the closure of the two-year consultation process, the ISPPPI drafting team carefully reviewed it and concluded that certain modifications to the Standard would provide useful clarifications for all Anti-Doping Organizations (ADOs) and would further improve the 2021 ISPPPI.
Accordingly, effective today, WADA is opening a Limited Supplementary Stakeholder Consultation Phase for the ISPPPI and encourages Stakeholders to provide feedback by 2 July 2020. Because the 2021 ISPPPI has already been approved by the ExCo -- following which there were minor editorial changes that resulted in the following version -- the consultation phase will be limited to the following articles where modifications are being proposed:
Minor drafting modifications to Articles 4.1, 4.5 and 5.3 to ensure the ISPPPI is properly interpreted as being mandatory, as providing minimum requirements which may need to be supplemented by ADOs, and as always requiring that the principle of data minimization be respected. 

Modifications to Article 11.5 to align the process to resolve a non-conformity with the International Standard for Code Compliance by Signatories. 

Modifications to Annex A to define maximum retention times.
Following the consultation phase, the ISPPPI drafting team will consider the feedback received and will submit the revised version for approval to WADA's September 2020 ExCo meeting for entry into force on 1 January 2021, alongside the revised Code and the other Standards.
 
To Submit Feedback 
 
The 2021 ISPPPI's Limited Consultation can be accessed via WADAConnect, the Agency's online consultation platform. As indicated above, we would ask you to provide feedback no later than 2 July 2020. For more information related to WADAConnect, please refer to the simple user guide.
 
Stakeholders are kindly asked, to the extent possible, to draw on practical experiences and propose recommendations that would benefit the fight for clean sport worldwide. In addition, stakeholders are kindly asked to be as specific and clear as possible in their submissions, i.e. by proposing concrete text replacing the existing draft.