Releases
WADA announces Independent Observer teams for Beijing Olympic and Paralympic Games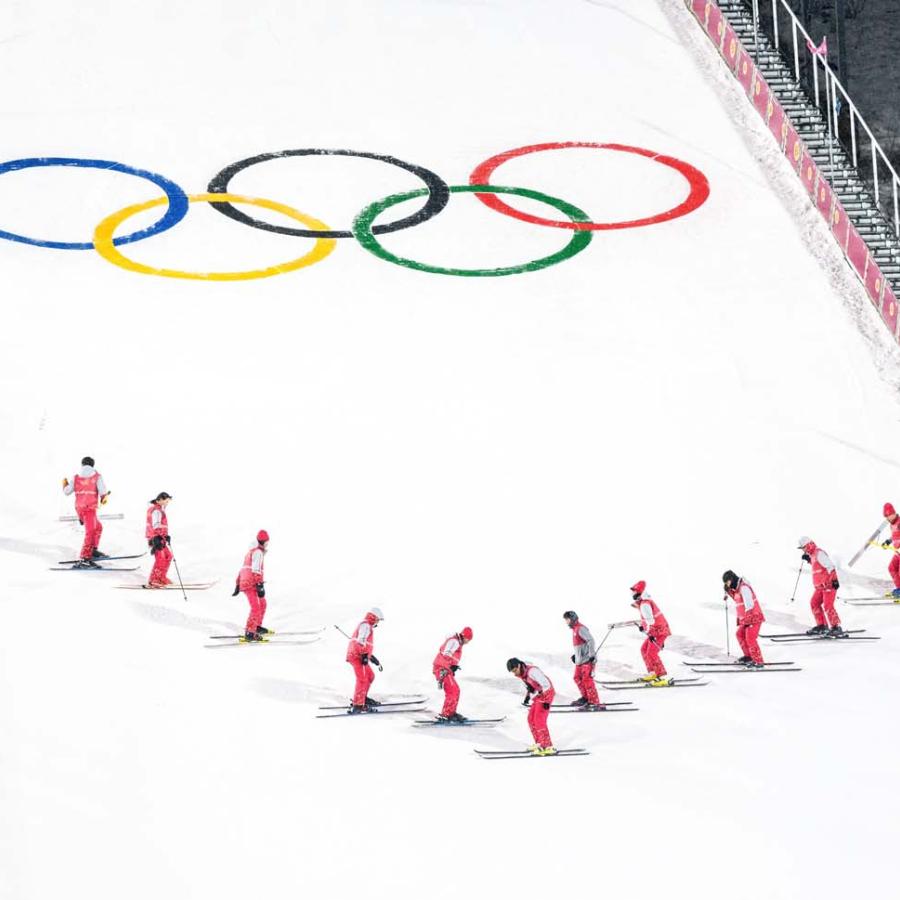 The World Anti-Doping Agency (WADA) is pleased to announce its Independent Observer (IO) program teams for the Winter Olympic and Paralympic Games in Beijing, China, which will take place from 4-20 February and from 4-13 March 2022, respectively.  
WADA's IO program, which has been running since the 2000 Olympic Games in Sydney, Australia, and has included more than 50 major events during that time, is an important element of WADA's compliance monitoring of Major Event Organizations. The IO teams provide an independent review of all aspects of the anti-doping programs as delivered at major events, including the Olympic and Paralympic Games.
 
WADA Director General Olivier Niggli said: "For the past 21 years, WADA IO teams have contributed to protect the integrity of the system at various major events around the world. The teams selected for Beijing 2022 represent a range of anti-doping professionals and athletes, all driven by a sense of fair play and the desire to make sure the athletes can benefit from the best anti-doping program at the Games. In what is a very effective mix of disciplines, the teams include experts in the fields of athlete representation, laboratories, medicine, science, testing, anti-doping policy, international relations and legal affairs."
Each day during the Games, IO team members visit various event venues to observe how the anti-doping program is being implemented, from test distribution planning, the process of notification – including the work of chaperones, how the doping control officers are working in collecting the samples, to how those samples are stored and delivered for analysis, how the laboratory is carrying out the analysis process, the application of the Therapeutic Use Exemption process and finally, the results management process. The group will meet daily to go through their reports and flag any issues or potential improvement points.
In Beijing, the WADA IO teams, which are comprised of a combination of WADA staff, recognized anti-doping experts and other Anti-Doping Organizations' specialists listed below, will work in collaboration with the International Testing Agency (ITA), which is operating the Olympic Games anti-doping program on behalf of the International Olympic Committee (IOC), and with the International Paralympic Committee (IPC) and its anti-doping team. Regular feedback will be provided so that the process can be strengthened in real time, while consolidated post-Games reports will formalize recommendations for the IOC, the IPC, the WADA-accredited laboratory in Beijing, the organizing committees, and WADA – all designed to enhance anti-doping activities at future events.
 
IO team for the 2022 Beijing Olympic Games:
Hitesh Patel (United Kingdom), Rapporteur to the UNESCO International Convention against Doping in Sport (Chair)    

Karine Henrie (Canada), Deputy Director, Testing, WADA (Vice-Chair)

Stephen Bock (USA), Head of Legal and General Counsel, International Volleyball Federation (FIVB)

Thierry Boghosian (USA), Senior Manager, Laboratory Accreditation, WADA

Ying Cui (Canada), Manager, NADO/RADO Relations, WADA

Chika Hirai (Japan), General Manager, International Relations, Japan Anti-Doping Agency (JADA)

Vinicius Sardela (Brazil), Manager, Laboratory Operations, WADA

Dr. Yuhan Tan (Belgium), Medical Doctor, Member of WADA Athlete Committee, Former international badminton player

Alexis Webber (Switzerland), Head of Anti-Doping, International Football Federation (FIFA)
IO team for the 2022 Beijing Paralympic Games
Shafag Huseynli (Azerbaijan), CEO, Azerbaijan National Anti-Doping Agency (Chair)          

Ilaria Baudo (Italy), Senior Manager, Testing, WADA (Vice-Chair)

Mike Earl (United Kingdom), General Manager, Anti-Doping, World Rugby

Sameh Elray (Egypt), Manager, Africa Office, WADA

Adriana Escobar (El Salvador), Member of WADA Athlete Committee, International rower
As was the case at Tokyo 2020, WADA's Outreach Program, which has been a long-standing fixture during the Games to raise anti-doping awareness among athletes and others, will not be present in Beijing in its usual format due to the COVID-19 restrictions. While these important face-to-face interactions will not be possible on this occasion, the program is still planning other ways to promote clean sport inside the Athlete Village.