Releases
End of term message to stakeholders from WADA President, Sir Craig Reedie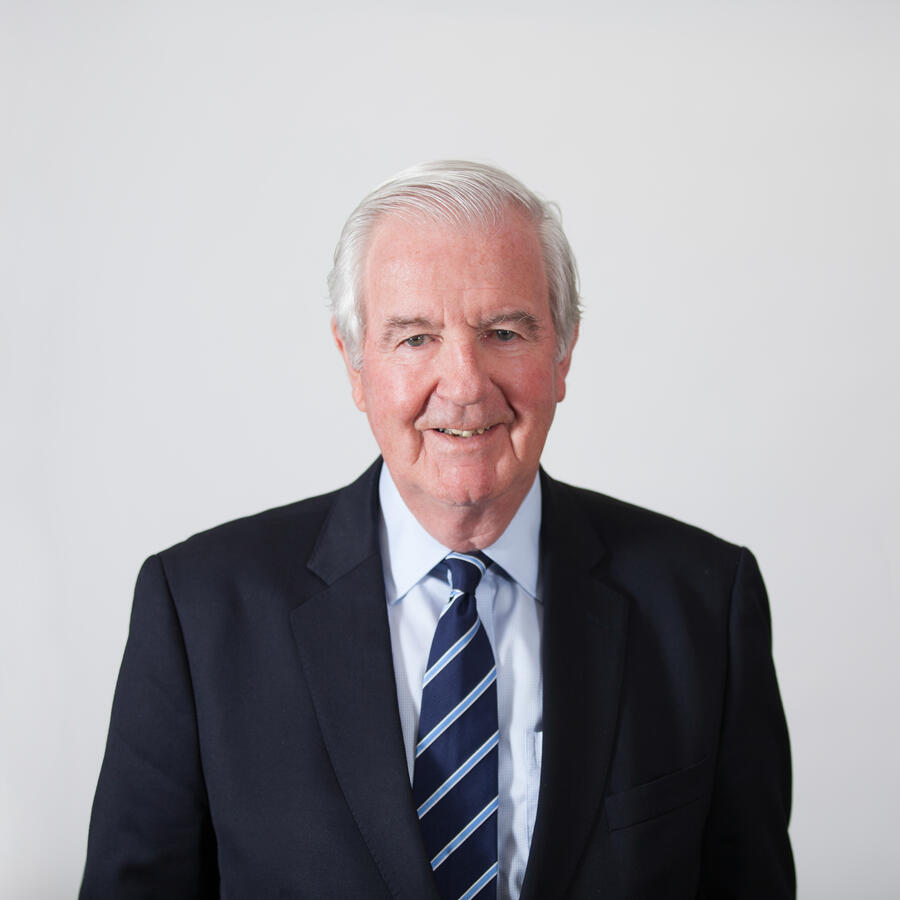 Dear members of the Clean Sport community,
 
As the end of 2019 nears, so does the great honor of having served WADA as President over the past six years. Since 2014, WADA's work has been challenging and rewarding in equal measure. We have faced egregious and, at times, unimaginable threats to clean sport. In dealing with those threats, however, we have done more than simply weather the storm. WADA is clearly stronger now than at any time in its history.
 
A little more than 20 years ago, WADA was founded to promote, harmonize and regulate the fight against doping in sport. To look back now on just how far the organization has come, and to have been a part of its governance structure throughout, is quite humbling. The changes have been nothing short of remarkable.
 
Development of world-class Intelligence and Investigations (I&I) capability
 
Considering the last six years in particular, I am especially pleased to see how WADA responded to the challenges it faced since 2014, in particular the Russian doping crisis that led to the development and implementation of a world-class Intelligence and Investigations (I&I) team, which now boasts 11 members and could easily be considered the best such team in sport.
 
The work of individuals within that department, among others, has been instrumental in WADA's response to the Russian doping crisis, the most recent chapter of which culminated in December with the Executive Committee decision to recommend non-compliance for the Russian Anti-Doping Agency (RUSADA) along with a range of strong consequences. Ultimately, it will be for the Court of Arbitration for Sport to rule on it but throughout this process, WADA has shown it has the will, the expertise and the legal tools to stand up effectively to this unprecedented level of cheating and corruption.
 
Implementation of a strong Code Compliance Monitoring Program
 
One of the positive effects of having to confront the Russian issue is that Code compliance is now carefully underpinned by the strong legal framework of the International Standard for Code Compliance by Signatories, which came into effect in April 2018. Today, WADA is better positioned to oversee the quality of anti-doping programs worldwide via its new Compliance Monitoring Program. Thanks to a number of tools, including compliance audits, more than 10,000 corrective actions have been identified with in excess of 5,000 having been carried out by Anti-Doping Organizations worldwide. That is 5,000 ways in which the global anti-doping system has been improved. I wish to thank all Code Signatories for the energy and efforts that have been put into the implementation of the corrective actions and the Compliance Monitoring Program on the whole, which is contributing significantly to protecting the integrity of sport worldwide.
 
Approval of the 2021 Code and International Standard framework
 
This year also saw the approval of the latest edition of the World Anti-Doping Code and related International Standards after an exhaustive two-year review and consultation process. These documents, which are central to the entire global clean sport movement, were ratified at the highly successful World Conference on Doping in Sport that took place in Katowice, Poland, in November, and will come into force on 1 January 2021.
 
Ensuring that athletes understand the rules and their rights under the World Anti-Doping Program
 
We are serving athletes better now than ever before, not only in terms of ensuring clean sport but in the way that we facilitate their interaction with the anti-doping system. The ongoing overhaul of the Anti-Doping Administration Management System (ADAMS) and the launch of Athlete Central, an app that facilitates athlete compliance with whereabouts rules, are clear demonstrations of this progress, with more to follow shortly. We also continue to carry out our engaging athlete outreach programs at major events with the next one being carried out in January next year at the Youth Olympic Games in Lausanne, Switzerland, followed not long after that with the Olympic and Paralympic Games in Tokyo, Japan.
 
Another area of priority for athletes and others is education. An informal poll conducted at the WADA Annual Symposium in March, revealed that increasing research-led education was the top priority of anti-doping practitioners and, importantly, the most likely to make a difference for clean sport. This is why I am proud of what WADA, together with its stakeholders, has managed to achieve with the development of the International Standard for Education, which will come into force on 1 January 2021. This is the most significant advancement of education policy since the inception of the global anti-doping program in 2004.
 
A strengthened and evolving governance framework
 
In the interest of developing a WADA that is stronger and fit for the future, in 2016, the Agency embarked on a governance review that, in November 2018, resulted in a series of reforms that will make a significant difference in the way that the Agency is run. This includes, in particular, an independent presidency and vice-presidency, as well as the inclusion of an athlete on every one of our Standing Committees. All of these changes were consolidated in WADA's governance documents in 2019 and more will follow in 2020, including the addition of two independent members to WADA's 12-member Executive Committee. This reflects WADA's willingness to adapt to an ever-changing world.
 
Engaging all stakeholders in building Clean Sport for the future
 
For the years ahead, it is very reassuring to know that the incoming President, former Polish Minister for Sport and Tourism and 400m runner Witold Banka, and Vice-President, double Olympic gold medal-winning short-track speed-skater Yang Yang, will have the support of the 150+ volunteers who make up WADA's Board, Executive Committee, Standing Committees, Ethics Panel, and Expert and Advisory Groups. Their precious time, wise counsel and extensive knowledge are simply invaluable. Without their help, the challenges of promoting clean sport and protecting clean athletes would be insurmountable. With them, everything is possible.
 
Standing shoulder to shoulder with those volunteers are the dedicated scientists, physicians, lawyers, educators, investigators, compliance experts and more who make up WADA's excellent staff. To have witnessed their development and passion for clean sport up close these past 20 years has been an inspiration.
 
Sport teaches that it is always possible to do better. The same applies to WADA. Successes are there to be appreciated while setbacks can be learned from. WADA's staff and volunteers, its resources and its vision will ensure improvement continues long into the future. To these will be added the dynamism of former elite athletes in the two most senior governance positions. I wish them all the best as they take the WADA reins. And to all of you who are committed to clean sport, I would like to extend my very best wishes for the new year and beyond.
Sincerely,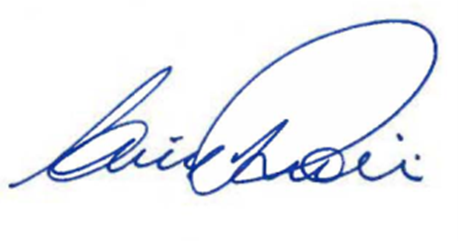 Sir Craig Reedie
WADA President