Releases
Australia and France to host WADA Global Education Conferences in 2020 and 2022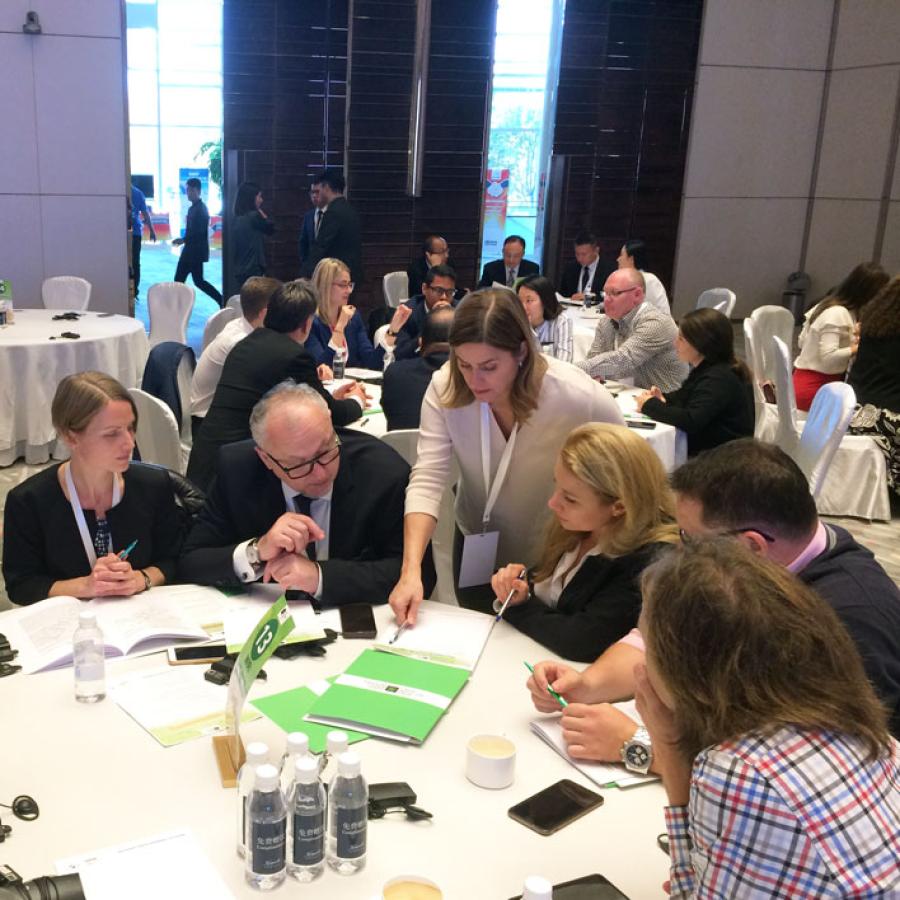 The World Anti-Doping Agency (WADA) is pleased to announce that, following a public bidding process, Australia and France have been selected as the respective host countries for WADA's 2020 and 2022 Global Education Conferences.
Similar to the successful Education Conferences WADA convened in 2015 (in Ottawa, Canada) and 2018 (in Beijing, China), the 2020 and 2022 Conferences will gather anti-doping researchers and practitioners from around the world to examine emerging trends, contribute to education program development, and examine how Anti-Doping Organizations can enhance their programs while keeping the athlete at the center of their strategies.
WADA Director of Education, Amanda Hudson said: "WADA is delighted that Australia and France will be hosting the next two editions of the Agency's Global Education Conference. The applications submitted by both countries were of such high quality that we were able to confirm Australia as the host for 2020 and France as the host for 2022. We look forward to working with the Australian Government, with support from the Australian Sports Anti-Doping Authority (ASADA), and the French National Anti-Doping Organization [Agence française de lutte contre le dopage (AFLD)] over the next few years to deliver world class Education Conferences that will help to enhance anti-doping education programs around the globe."
Ahead of the anticipated launch of the International Standard for Education in January 2021– the most significant development in anti-doping education policy since the World Anti-Doping Program's inception – WADA's Global Education Conference will cement itself as the headline event for educators in the anti-doping community. With over 250 participants expected to attend the 2020 edition, WADA hopes to continue to raise the bar in order to ensure that athletes and their support personnel have access to quality anti-doping education, which will help protect them and sport from being damaged by intentional or unintentional use of prohibited substances and methods.
Australian Minister for Youth and Sport, Hon. Richard Colbeck, welcomed WADA's decision to bring the 2020 Global Education Conference to Australia saying: "Hosting this conference is a great opportunity for Australia to champion its work in delivering high quality sports anti-doping education."
AFLD President, Dominique Laurent, said: "I am delighted that WADA has chosen our bid, which received the support from the Ministry of Sports, the French National Olympic Committee, Paris 2024, the City of Nice and AFLD's Athlete Committee. AFLD has made a strategic priority of international cooperation and the reinforcement of anti-doping education programs in France. Two years prior to the Paris 2024 Olympic and Paralympic Games, I am convinced that hosting the 2022 Global Education Conference in France will mark another important milestone in the protection of clean athletes and the promotion of ethics in sport."
The 2015 and 2018 editions of the Global Education Conference convened 200 and 178 participants, respectively, from National Anti-Doping Organizations, Regional Anti-Doping Organizations, National and International Federations, National Olympic Committees and Research Institutions.