Welcome from WADA's President
Dear Colleagues,
On behalf of WADA, I am pleased to extend an invitation to our 2022 Annual Symposium on 11-12 June 2022 at the SwissTech Convention Center in Lausanne, Switzerland. Having postponed the Symposium in 2020, 2021 and earlier this year due to the COVID-19 pandemic, we are thrilled to be able to meet again – albeit in a hybrid fashion.
Under the theme 'Raising the Game', the Symposium will once again gather anti-doping practitioners from International Federations, National and Regional Anti-Doping Organizations and Major Event Organizations, as well as Athletes, Governments, WADA-accredited laboratories, Athlete Passport Management Units, service providers, researchers and the media.
This year's edition will explore how, together, we can further advance anti-doping for the benefit of athletes worldwide. This will include a mix of plenary and breakout sessions, as well as discussions on some of the developing innovations in anti-doping.
Following the success of the first dedicated Athlete Session during the 2019 Symposium, I am also pleased to confirm that we will once again have an Athlete Session led by WADA's Athlete Committee, on 13 June. In keeping with WADA's 2020-2024 Strategic Plan, we are committed to engaging and empowering athletes to contribute to the development of anti-doping policy by ensuring that they are involved with everything that we do.
As it relates to COVID-19, we are committed to ensuring the health and safety of all our participants. We will continue to base our decisions on directives issued by public health authorities. The WADA team looks forward to welcoming you to the 2022 edition of its Symposium, either in person in Lausanne or virtually.
Sincerely,
Witold Bańka
WADA President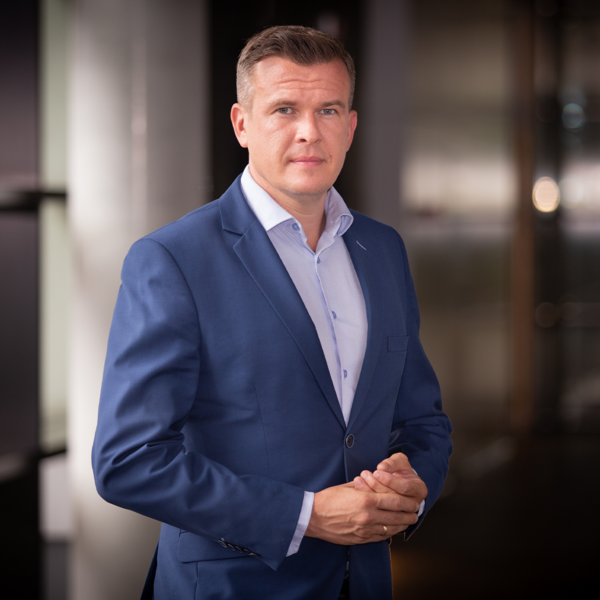 Program
The detailed program will be available shortly.
New format
For the first time, some sessions of the Symposium will be accessible via a virtual platform, which will enable registrants to participate remotely.
All plenary sessions, as well as some parallel sessions, duly identified on the program, will be made available online and remote participants will be able to ask questions to the speakers through a live chat.
Detailed instructions will be sent to participants who have chosen to attend remotely.
Biographies
Presenter and moderator biographies will be available on the Annual Symposium mobile app.
Mobile App
Further information will be provided shortly regarding the mobile app provided to all virtual and in-person participants, to facilitate networking and provide timely information regarding the event.
Athlete Session
Under the leadership of WADA's Athlete Committee, the Athlete Session is exclusively for athletes and athlete representatives. This year's hybrid event will provide an overview of the anti-doping system opportunities and challenges, discuss WADA's governance reforms and the new Athlete Council and Athletes' Anti-doping Ombuds, and more.
Join us in raising the game for athletes worldwide!
Registration
Registration is now closed
Fees
Please see below the number of complimentary registrations offered by category.
A maximum of two participants per country that has adhered to the UNESCO International Convention against Doping in Sport, or from an organization that is compliant with the World Anti-Doping Code, can register to the Symposium on a complimentary basis.
CATEGORY

Complimentary
Registrations

International Olympic Committee

-

International Paralympic Committee

-

International Sports Federations (Olympic)

2

International Sports Federations (ARISF Members)

2

International Sports Federations (AIMS Members)

2

International Sports Federations (Other)

2

National Olympic Committees

2

National Paralympic Committees

2

Governments / Public Authorities (Signatories to the UNESCO Convention)

2

Governments / Public Authorities (Non-Signatories to the UNESCO Convention)

0

National Anti-Doping Organizations (NADOs)

2

Regional Anti-Doping Organizations (RADOs)

2

WADA Accredited Laboratories

2

WADA Approved Laboratories (ABP)

1

WADA Social Science Research Programs - Researchers/Academics

1

Researchers/Academics mandated by an ADO

1

Researchers/Academics involved in anti-doping

0

Service Providers

1

Media

-

Other Organizations (such as Continental Intergovernmental Organizations, MEOs, UNESCO, Council of Europe, GAISF, ASOIF, Court of Arbitration for Sport, iNADO, Interpol, ITA, World Customs Organisations, and Others - subject to approval).

2
If an organization or a government wishes to register more than two participants, a registration fee will automatically apply to subsequent registrants:
CHF 200 per onsite participant

CHF 50 per virtual participant
Registrations placed after the deadline of 13 May 2022 will be charged as follows:
CHF 400 per onsite participant

CHF 100 per virtual participant
In-person participants must cover their own travel, ground transfers, hotel accommodation and miscellaneous expenses. In-person participants must also subscribe to a travel insurance to cover any medical expenses.
Virtual participants must cover any expenses to connect to the Symposium, such as internet connection.
Athlete Participants
Organizations and governments as listed above are encouraged to invite one athlete to register at no costs, in addition to their two complimentary participants. A registration fee of CHF 200.- per in-person participant / CHF 50.- per virtual participant, will apply to any additional athlete registered from that country or organization.
Registration Deadline
The registration deadline is 13 May 2022 for the early-bird registrations and 27 May 2022 for late registrations. 
Registrations placed after the deadline of 13 May 2022 will be charged a registration fee of CHF 400 per onsite participant and CHF 100 per virtual participant.
Please note that no registrations will be accepted after 27 May 2022.
For security and logistical reasons, individuals who have not registered online and who have not received an electronic confirmation of their registration will not be granted access to the Symposium, whether in-person or online.
Cancellation Policy
Registration cancellation should be made in writing.
The following cancellation policy will apply:
Before or on 13 May 2022: Registration fee will be refunded, except for CHF 20.- bank charges

As of 14 May 2022: No registration fee will be refunded
All reimbursements will be made after the Symposium has concluded.
No-show
WADA reserves the right to refuse admission to future Symposia to persons who register for the 2022 Annual Symposium but do not show up. Should your plans change prior to the Symposium, please advise us in writing as soon as possible.
Useful Information
Coffee and lunch breaks will provide networking opportunities, enabling social exchanges and bilateral discussions amongst participants.
Please note that WADA will record part of the Symposium and that we will have a photographer on-site.
Languages
All plenary sessions will be in English or French, with simultaneous interpretation in English and French. Concurrent sessions will be in English, and a few will be simultaneously translated in French.
When registering online, participants will be asked to select their preferred language (English or French) for Symposium participation and documentation. Sessions with simultaneous translation will be clearly identified on the program.
Accreditation
In-person participants will receive their accreditation upon their arrival at the Symposium venue. The photo submitted during the online registration will be printed on the accreditation for security purposes and to facilitate networking opportunities. 
Virtual participants will not receive any accreditation. However, their picture will be used on the mobile app for identification and networking purposes.
All information is available to registered participants (except media) through the mobile app. No print documents (such as program or participant list) will be provided at the event.
Presentations
Following the Symposium, all participants (remote and in person) will have access to the recordings of the hybrid sessions, and copies of the presentations and documents presented during the Symposium via a secured link in the registration system for a limited time.
Meals & Cocktail Reception
On each day of the Symposium, WADA will offer registered participants that are physically present at the STCC, coffee/tea breaks and lunch.
Immediately following the end of Day 1, on 11 June, a cocktail reception will be held for all participants physically present at the Symposium venue. As always, this is a great networking opportunity.
Visa
Any participant requiring a visa to enter Switzerland is responsible for obtaining their visa. For the list of nationalities requiring a visa, please consult the Swiss Federal Office for Migration website.
If more information than the 'Invitation to the Symposium' is requested to fulfil visa requirements, please request it in the online registration system, after registration has been approved.
COVID-19 Protocols
Your health and safety are important to us. All of our in-person participants must adhere to all protocols implemented by the Swiss authorities and the venue.
Travel information and COVID-19 protocols for entering Switzerland
As a federally-owned building, the SwissTech Convention Center has lifted all restrictions to enter the building. Note that restrictions may be implemented again and change without WADA's knowledge. WADA aims to provide the latest information, but participants are encouraged to check entry requirements regularly.
Important Dates
30 March 2022

Opening of online registration and accommodation booking

13 May 2022

- Deadline for early-bird registration
- Deadline for cancellation of registration

27 May 2022

Deadline for late registration

11-12 June 2022

WADA 2022 Annual Symposium

13 June 2022

WADA Athlete-dedicated Session
Venue and Transportation
WADA's 2022 Annual Symposium will be held at the SwissTech Convention Center (STCC), located at the heart of the University Campus of the world-renowned École Polytechnique Fédérale de Lausanne, one of two Swiss Federal Institutes of Technology.
SwissTech Convention Center                    
EPFL- STCC
Station 21
1015 Lausanne
Switzerland
Transportation
Participants arriving by air should fly to Geneva Airport and take the train to Lausanne. Travel time from Geneva to Lausanne is about 50 minutes and the cost* is CHF 54.- for a return ticket in second class and CHF 96.- for a return ticket in first class, without discount.
Participants can also fly to Zürich Airport and take the train to Lausanne. Travel time from Zurich to Lausanne is about 150 minutes and the cost* is CHF 156.- for a return ticket in second class and approximately CHF 274.- for a return ticket in first class, without discount.
You may consult the Train schedule and buy your ticket online via the CFF website or the CFF App.
Private shuttles from Geneva airport can be organized directly with private companies such as Swiss Transports Services.
*Costs subject to change; please refer to the CFF website.
How to reach the STCC
Participants are strongly encouraged to come to the Symposium using public transportation as there is very limited parking onsite. The STCC parking lot is not free and often full.
Please visit the STCC website for further information.
Accommodation
For any information concerning accommodation in Lausanne, please contact :
LAUSANNE TOURISME
Mr. Olivier MOURAUX
Avenue de Rhodanie 2
CH-1001 Lausanne
mouraux@lausanne-tourisme.ch
Phone: +41 21 613 73 15