Welcome word from WADA President Witold Bańka
Dear Colleagues,
We are pleased to invite you to WADA's third Global Education Conference, to be held on 20-22 September 2022 in Sydney, Australia, in partnership with Sport Integrity Australia.
As a former elite sprinter and as demonstrated by social science research, we know that young athletes dreaming of winning an Olympic or Paralympic medal, do not think about breaking the rules to do it. It is vitally important to protect and support the dreams of athletes. We must equip them with the tools so that their mindset is that they will only succeed in an ethical way. 
Education is one of the most powerful tools to support clean sport and it is a priority as part of WADA's 2020-2024 strategic plan. In the past two years, we have significantly strengthened WADA's education activities. Education is embedded into the World Anti-Doping Code along with detection, enforcement, deterrence, and the rule of law. Education is a core component of any anti-doping program. This was reinforced on 1 January 2021 through the introduction of the first International Standard for Education, which sets out the requirements that all Signatories to the Code need to meet as it relates to education. 
The 2022 Global Education Conference follows on the success of WADA's previous Conferences in 2015 in Ottawa, Canada, and 2018 in Beijing, China.  This year's edition will be an opportunity for clean sport education practitioners, as well as other important stakeholders, to come together to expand their knowledge; discuss challenges and opportunities; share best practices; and, inspire each other to create quality education programs for athletes and others worldwide.
I want to personally thank the team at Sport Integrity Australia for their commitment for hosting this event - postponed twice due to the COVID-19 pandemic.  They have been fantastic in organizing the event and providing cultural opportunities for our guests. 
I look forward to seeing you in Sydney in September.
Witold Bańka
President, World Anti-Doping Agency
Welcome word from Sport Integrity Australia CEO David Sharpe
Dear Colleagues,
After two years of pandemic postponements, it is with much excitement that we open our arms (and borders) to welcome you to Australia for the WADA Global Education Conference in September 2022.
As CEO, education has long been one of my passions. I believe the protection of athletes' health and wellbeing should always be our priority, and while every piece of the anti-doping system plays a role, it is our educators who are most critical in protecting athletes from falling afoul of the rules in the first place.
To me, education should also be much more than simply the delivery of information. Our role, when we challenge ourselves, is to connect and engage with our audiences in ways that drive them to want to learn, be engaged and take action to protect themselves, and to protect their sports.
To that end, in addition to hosting the WADA Global Education Conference, Sport Integrity Australia will be delivering the first ever education Innovation Day, and all attendees are invited to participate.
At Innovation Day, we will showcase some of the most creative ideas in anti-doping education from across the world, with the intent to inspire and excite educators about their important role. As a collective, I believe there are always things we can learn from each other, and I hope this day will help us all to think a little differently.
Finally, I would also like to welcome you to attend the Sport Integrity Australia Open Day. While we would ideally invite all attendees to visit our office, the logistics of having the Conference and our Headquarters three hours apart was too difficult to overcome. Instead, we would like to bring our office to you, through a session to learn about our agency and the unique work we do tackling broad integrity threats like match-fixing, child safeguarding, bullying and abuse in sport.
I look forward to seeing you in Sydney for what promises to be a remarkable event.
David Sharpe APM OAM
CEO, Sport Integrity Australia
Program
The Conference will run for two full days (20-21 September) followed by the Sport Integrity Australia Innovation Day (22 September), which will offer workshops to stimulate new ideas and approaches to education as well as an opportunity for regional groups of stakeholders to meet and discuss their progress.
On 19 September, the day before the Conference starts, Sport Integrity Australia will host an Open Day to share information about its operations, including the organization's expanded sport integrity remit.
19 September - Sport Integrity Australia Open Day
The Open Day is designed to maximise the presence of overseas participants in Sydney and will take place on 19 September 2022. It will provide a 1.5 hour session for participants to come along and learn more about Sport Integrity Australia before heading to the Welcome Reception. Through a short documentary and a Q&A panel, the session will cover how the agency grew from ASADA into one of the world's only sport integrity bodies, as well as a look into how they tackle the full range of integrity issues including doping, match-fixing, child safeguarding, harassment and bullying in sport.  
Location:
The Australian National Maritime Museum - Lighthouse Gallery
2 Murray Street, Darling Harbour
Sydney NSW 2000
Australia
20-21 September - Conference
The 2022 GEC will focus on the following objectives:
Increase stakeholders' ability to implement the International Standard for Education

Facilitate cooperation and collaboration among stakeholders

Increase capability in the ability to deliver an effective education program  

Share innovative practice and research
During the Conference, participants will be engaged through presentations, discussions, and activities, which will take place in both plenary and breakout session format.
Coffee and lunch breaks will be centered around networking opportunities, allowing for more personal exchanges and bilateral discussions amongst participants.
*Please also note that WADA will film and take photographs during the Conference.
22 September - Sport Integrity Australia Innovation Day
The Innovation Day will take place immediately following the Conference on 22 September 2022. This day is designed to excite, engage and inspire anti-doping education practitioners around the world by showcasing innovative approaches to learning. In addition, WADA together with Sport Integrity Australia, will organize regional sessions where stakeholders from WADA's main regions will be able to network and discuss their progress, challenges and needs, with an opportunity to ask questions to the Chair of the WADA Education Committee and the WADA Director of Education.
Location:
International Convention Centre Sydney    
14 Darling Drive
Sydney, NSW 2000
Australia
Optional activities / Tours
Information will be available soo
General Information
Who should attend?
The Global Education Conference is open to those responsible for supporting the delivery of clean sport education in their respective country, sport or as a responsibility of, for example, a RADO or other service provider. We also encourage Government representatives, academic researchers in the field of social sciences and wider contributors who have a role to play in helping to protect clean sport through education.
The Conference is free for all and registrations will be monitored for appropriateness. We remind all decision makers that the aim is to have those 'doing the work' in education to be in attendance so they can benefit from the Conference.
Download the Delegate Invitation Letter
Languages
All sessions will be conducted in English. Please note that no simultaneous interpretation will be offered during the Conference.
Accreditation
Participants will receive their accreditation upon arrival at the Conference venue on either Monday 19 September or Tuesday 20 September. For security purposes and to facilitate networking opportunities, the photo submitted during the online registration will be printed on the accreditation. Further information on the photo will be posted on the registration page.
Please note that in an effort to limit printing documents for the Conference, neither the list of participants nor the detailed program will be distributed onsite. This information will be available to all registered participants through the mobile app for the Conference.
Presentations and Conference documents
Following the Conference, participants will have access to PDF copies of the presentations and documents presented during the Conference. Further information will be sent out after the Conference.
Meals and Social Events
On each day of the Conference, coffee/tea breaks and lunch will be offered to registered participants.
Welcome Reception
A welcome reception will be held in the afternoon of 19 September at the Maritime Museum. Drinks and canapes will be provided. The dress code is casual. Further information will be provided.
Gala Dinner
Following the end of Day 2, on 21 September, a gala dinner will be held for all participants. Dinner will be served on the Starship Sydney as we cruise Sydney Harbour. The dress code is business casual (no need to wear a tie, a suit, or a formal dress, but please don't turn up in jeans and flip flops!). Further information will be provided.
Visa
Australia does not exclude access to any travelers on the basis of nationality or country of origin, and has a world-class visa processing framework, with relatively few travel and visa restrictions for delegates and organizers wishing to enter the country.
Passport holders from most countries can apply for a visa online. Standard health and character checks are part of the visa application process.
All visitors to Australia require a valid passport and visa to enter the country.
It is the participant's responsibility to obtain their visa.
There are many visa options available to people wishing to visit Australia, and the appropriate visa option will depend, amongst other things, on the person's purpose for visiting Australia, and activities that they will be undertaking. As such, the appropriate visa options delegates and organisers will be eligible for, will be outlined in the registration process.
Online application
ImmiAccount is a single point of entry into the department's online visa services. Information about ImmiAccount including how to create an ImmiAccount, go to: Applying online in ImmiAccount (homeaffairs.gov.au)
Applicants who lodge their visa applications online will need to ensure that adequate supporting documents are attached to their online visa application. 
A guide on how to attach documents to an online application is available at:  Applying online in ImmiAccount (homeaffairs.gov.au) under "Attach documents to an application".
Should you require, as part of your visa application, the name and title of the inviting person, please use the following:
Name: Mr David Sharpe APM OAM
Title: Chief Executive Officer, Sport Integrity Australia
While the organising committee is not able to organise your Visa for you - should you have questions on the process, please contact International Engagement, Sport Integrity Australia – InternationalEngagement@sportintegrity.gov.au.
Important Dates
15 August 2022

Deadline for accommodation booking

5 September 2022

19 September 2022

Sport Integrity Australia - Open Day

20-21 September 2022

WADA 2022 Global Education Conference

22 September 2022

Sport Integrity Australia - Innovation Day
Venues and Transportation
Conference venue
WADA's 2022 Global Education Conference will be held at the International Convention Centre (ICC), located next to Darling Harbour in Sydney, Australia.
International Convention Centre Sydney
14 Darling Drive
Sydney, NSW 2000
Australia
Transportation
While simple public transport is available, the current NSW Government COVID advice recommends participants flying to Sydney Kingsford Smith Airport take a private car, taxi or ride share to their accommodation. Travel time from the airport to downtown hotels is about 15-20 minutes.  
How to reach the Conference Venue (ICC)
All of the official Conference hotels are located within walking distance to Sydney's International Convention Centre.
How to reach the Maritime Museum
All of the official Conference hotels  are located within walking distance to The Australian National Maritime Museum.
Networking / Delegate App
More information to come
An App will be available for all participants to download prior to the Conference.  The App will feature the conference program, maps, event details, updates and networking functions.
Registration
Participation is free for all attendees. Each participant is responsible for their travel expenses and accommodations.
Registration Deadline and Cancellation Policy
The registration deadline is 5 September 2022.
However, note that all international participants require a visa to enter Australia. Therefore, we  strongly encourage our international delegates to register no later than 15 August 2022, in order to allow enough time to obtain their visa.
For security and logistical reasons, individuals who have not registered online and who have not received an electronic confirmation of their registration will not be granted access to the Conference.
We understand that due to the ongoing pandemic, travel policies and restrictions may change between the time you register and when you are due to travel. We would appreciate notice if you become unable to travel and therefore need to cancel your registration. Please contact wada@con-sol.com.
No-show
WADA reserves the right to refuse admission to future WADA events to persons who register for the 2022 Global Education Conference but do not show up. Therefore, we kindly ask that if you need to cancel your registration that you notify the Conference Organizers at wada@con-sol.com.
Accommodation
Deadline for hotel booking is 15 August 2022.
After this date, rooms will be offered upon availability; kindly send an email to the secretariat (wada@con-sol.com) to arrange a hotel booking.
Sofitel Darling Harbour
Just next door from the Conference venue, the 5 star Sofitel Sydney Darling Harbour sets the benchmark for luxury and elegant experience. The rooms & suites combine French elegance and contemporary design, with breathtaking views of the Harbour.
0,3 km from ICC Sydney
Novotel Darling Harbour
Novotel Sydney on Darling Harbour sits in the heart of Darling Harbour, ideally situated for business and family travel. Enjoy exploring the city then unwind in your spacious room, waking up with a dip in the pool, followed by breakfast in The Ternary.
1,0 km from ICC Sydney
Ibis Darling Harbour
Centrally located in the heart of Darling Harbour, ibis Sydney Darling Harbour is one of Sydney's most popular 3.5-star hotels. ibis is renowned for its quality, simplicity and value for money with many rooms boasting spectacular views of Darling Harbour.
1,0 km from ICC Sydney
ParkRoyal
ParkRoyal Darling Harbour offers spacious guestrooms boasting stunning views, in a central location close to Sydney's best attractions. The hotel's superb location means that you are only minutes from some of the city's most popular retail, dining and entertainment venues.
0,8 km from ICC Sydney
Oaks Goldsbrough Apartments
For travellers in search of centrally located Darling Harbour hotels with free Wi-Fi in one of Sydney's most sought-after locations, Oaks Goldsbrough Apartments in Darling Harbour is the perfect choice. Combining comfortable, self-contained apartments, this hotel is perfect for every kind of trip; whether you're in town for one night or looking for an extended stay.
0,8 km from ICC Sydney
Metro Aspire
Sydney lies on your doorstep at this excellent value, completely refurbished CBD hideaway with your own private balcony in leafy surrounds. If you're looking for Hotel accommodation near Darling Harbour without the noise and the Darling Harbour prices then Metro Aspire Hotel is the hotel for you.
3,0 km from ICC Sydney
Contact
Registration Management
Ms. Caitlin Waddell
Conference Solutions
Email: wada@con-sol.com
Phone: +61 2 6285 3000
Conference Management
Ms. Anaïs Lefevre
World Anti-Doping Agency
Email: anais.lefevre@wada-ama.org 
Phone: +1 514 375 6675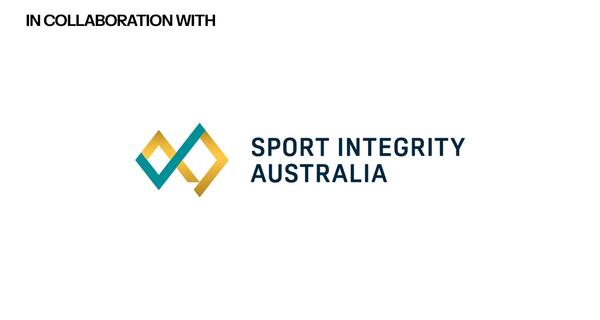 About WADA
The World Anti-Doping Agency (WADA) was established in 1999 as an international independent agency composed and funded by the sport movement and governments of the world. Our key activities include scientific research, education, development of anti-doping capacities, and monitoring of the World Anti-Doping Code – the document harmonizing anti-doping policies in all sports and all countries. WADA is headquartered in Montreal, Canada and has offices in Cape Town, Lausanne, Montevideo, Tokyo and Warsaw.
About Sport Integrity Australia
Sport Integrity Australia was established by the Australian Government in 2020 as a single agency to deal with existing and emerging integrity issues in sport.  
Our role is to provide advice and assistance to counter the:
use of prohibited substances and methods in sport

abuse of children and other persons in a sporting environment

manipulation of sporting competitions

failure to protect members of sporting organisations and other persons in a sporting environment from bullying, intimidation, discrimination or harassment.
To address these issues, we coordinate and develop new threat responses including prevention, detection, investigation and enforcement programs.